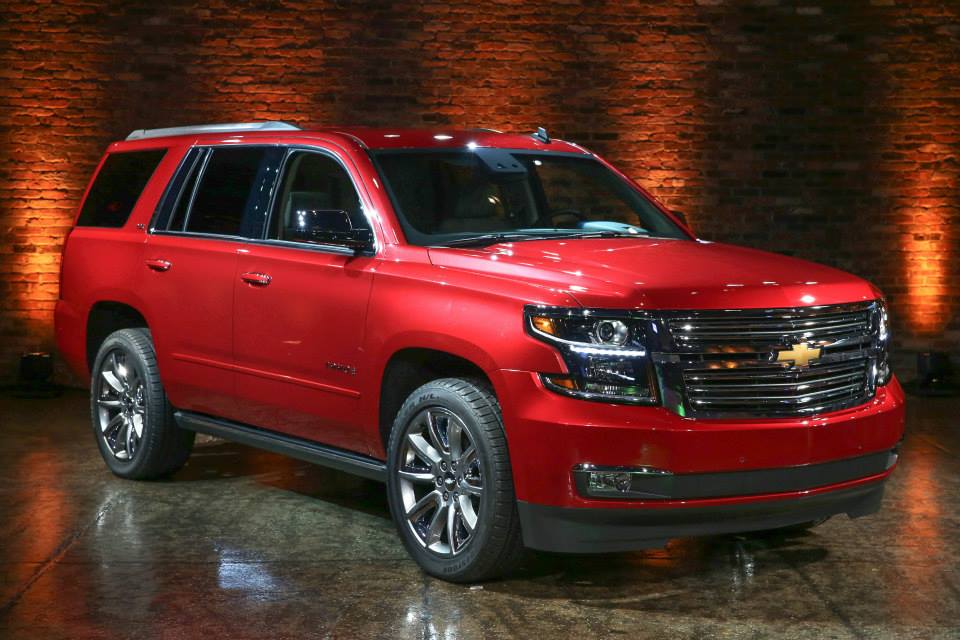 Here at Dave Smith Motors we have a lot of customers who drive full-size SUVs. So anytime we hear about new features on a full-size SUV we get excited. The all-new 2015 Chevy Tahoe will be at our dealership next year and will have a quieter ride, more efficiency, enhanced safety features, and greater estimated fuel economy.
New Features on the 2015 Chevrolet Tahoe will include:
2 additional inches of legroom for the second-row and easier entry/exit
Fold-flat seats in the second and third-row
Up to six power outlets and USB ports
Available rear-seat entertainment system
Keyless entry
Push-button start
The 2015 Tahoe is also getting better under the hood. The standard 5.3L V-8 features direct injection, continuously variable valve timing, cylinder deactivation, and an advanced combustion system. The 2015 Chevy Tahoe features improved aerodynamics, adaptive exhaust systems, electronic throttle control, and improved engine mounts. All to make the most of power, torque and efficiency.
The all-new 2015 Chevy Tahoe is scheduled to arrive at Dave Smith Motors in the first quarter of 2014.
Are you looking for a full-size SUV for your family? Call Dave Smith Motors today at 1-800-635-8000 and let our SUV experts help you.