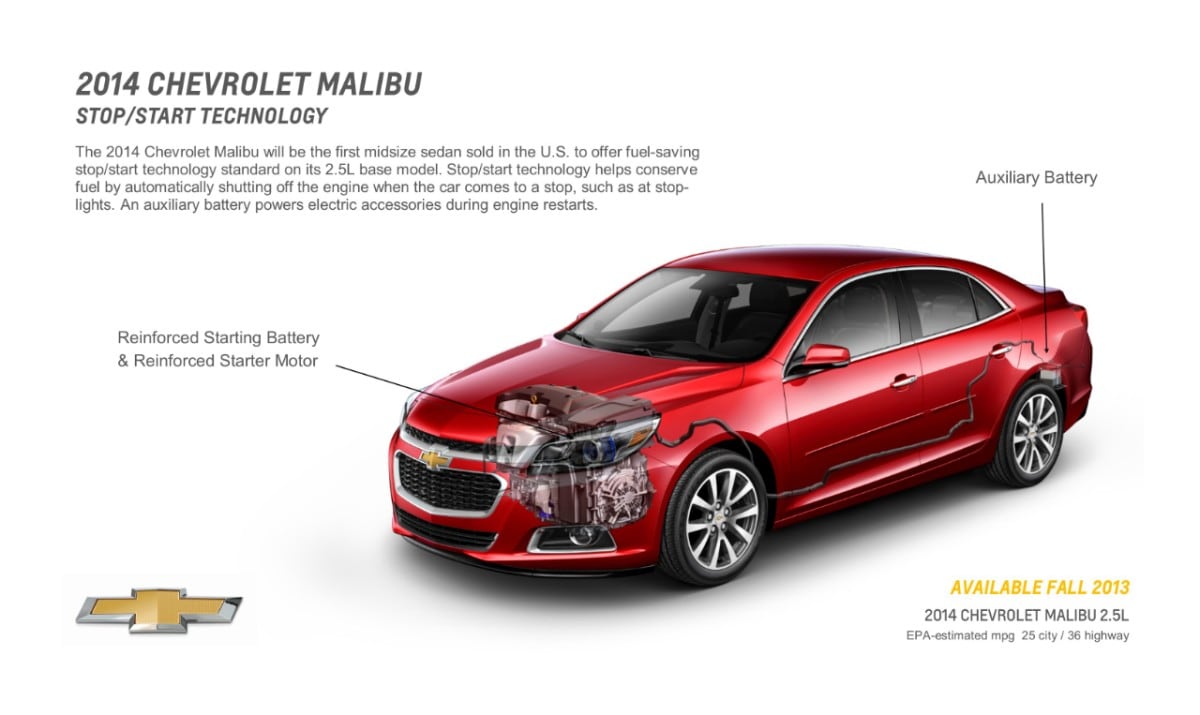 The 2014 Chevy Malibu offers the segment's first standard stop/start technology. One of the things our customers consider when purchasing a mid-size sedan is gas mileage. With the stop/start technology the Malibu gets a 14-percent increase in city mileage.
The stop/start technology in the new Ecotec 2.5L four-cylinder engine conserves fuel by shutting off the engine when the car comes to a stop at stoplights. The 2014 Chevy Malibu has an EPA-estimated fuel economy of 25MPG city and 36MPG highway. The stop/start technology all happens automatically. The engine will restart when you take your foot off the brake.
When Chevy first launched the Malibu 50 years ago a gallon of gas cost 30 cents. A half century later the 2014 Malibu incorporates technological advances to keep up with the changing times while delivering efficiency, comfort and connectivity that wasn't even possible 50 years ago. When the Malibu launched as a premium mid-size family sedan, seatbelts and air-conditioning were optional.
Do you like the changes that Chevy has made to the Malibu? Are you looking for a mid-size sedan? Contact our Chevrolet sales experts at Dave Smith Motors to find the new car that is right for you. We look forward to helping you, 1-800-635-8000.