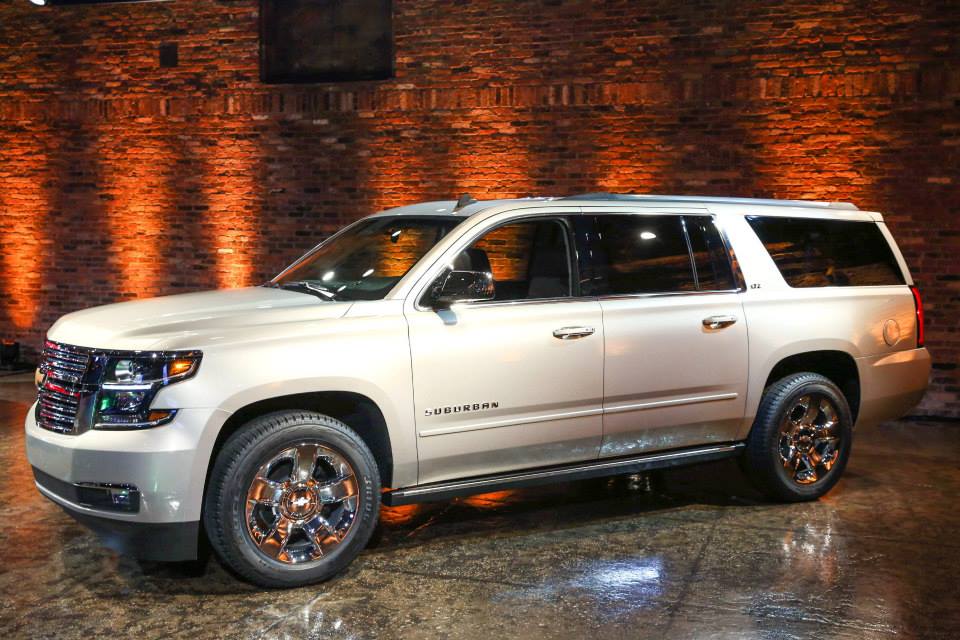 The Chevrolet Suburban was introduced in 1935. The Suburban kicked off the full-size SUV segment and is the industry's oldest continuously available nameplate.
To celebrate the 80th anniversary of the Suburban, the 2015 Suburban will be an all-new 12th generation of the original SUV that was first available in 1935. Designed for active families, the 12th generation of the Suburban has space for everyone and everything. The Suburban is known for it's roominess and unmatched functionality. The 2015 Suburban will offer first-class amenities and connectivity.
The all-new Suburban is now safer than ever before thanks to new technology designed for crash avoidance and to protect the vehicle's occupants. Because Suburban owners often have valuables in their vehicles, the 2015 Suburban was designed with more security features including available window break in and interior movement sensors. In addition to triggering the alarm system, some features even shut down key control systems.
After 80 years of the Suburban Chevrolet continues to refine the exterior design. In fact, the 2015 Suburban is completely unique from Chevrolet's full-size pick-up trucks. It doesn't even share a lighting element or exterior sheet metal panel. It may not share the design of a full-size pick-up, but it does offer the capability of one.
Expect to see the 2015 Chevy Suburban at our dealership in the first quarter of 2014.
Whether you've been driving SUVs for 80 years or are starting to look for your first SUV call our experts at Dave Smith Motors. We look forward to helping you. Hassle Free Buying is just a call away at 1-800-635-8000.