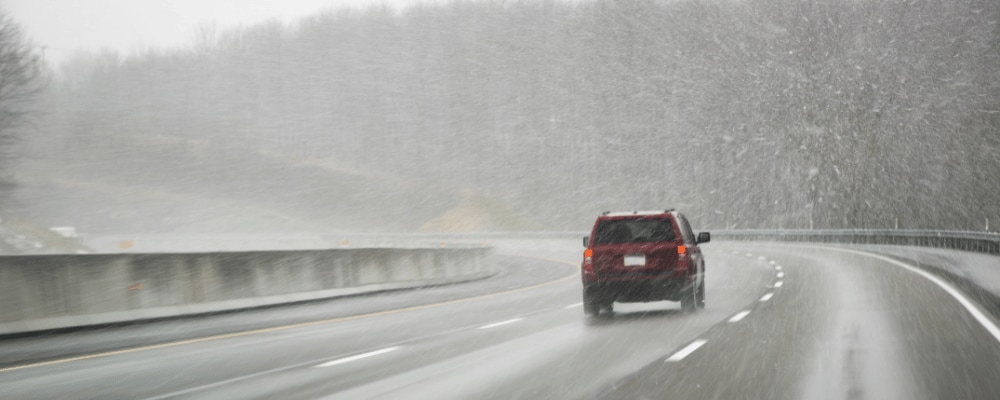 As the weather gets cold and snowy, it's time to think about preparing your car for the winter months. Winterizing your vehicle is an important part of safe driving and can keep you and your family safe when the weather gets worse. Read on to learn all our tips about how to winterize your vehicle, and if you need service, parts, or accessories, be sure to contact Dave Smith Motors.
Winter Tire Maintenance near Washington
When the roads get snowy and icy, your tires are the first thing keeping you safe. Installing snow tires can help you maintain traction and control in difficult road conditions, so be sure to swap out your all-season tires. In addition, drops in temperature can also cause drops in tire pressure. You should check your pressure regularly in the colder months and adjust it as needed. The appropriate pressure for your tires can be found in the driver's side door jam and your owner's manual. If you need new winter tires, you can find them today at Dave Smith Motors. Tire maintenance plays a big role when trying to winterize your vehicle.
Visit Our Service Center
Winterize Your Vehicle with Winter Wipers Blades near Washington
If you're driving during inclement weather, it's essential that you keep your windows as clear as possible. One way to do this is to install winter wipers, which have heavier rubber to help keep ice from caking on. They can help remove snow during a storm, just be sure to swap them back out in the spring. In addition, you should regularly refill your wiper fluid so that you can always clean snow and salt from your windows. If you can't find fluid rated to your local winter temperatures, you can also add a bottle of washer fluid antifreeze to your wiper fluid tank. And, if you notice that your rear defroster isn't working properly, be sure to get that serviced right away. Our team as Dave Smith Motors is always here to quickly get your defroster working again so that you can stay safe on the road. If something does go wrong and you end up stuck, you want to make sure you have everything you need until help arrives. Winterize your vehicle with a winter safety kit that includes:
Warm clothes
Flashlight and batteries
Non-perishable food and water
First Aid kit
Flares
Ice Scraper
Sand and shovel
Car tools kit
Jumper cables
Antifreeze
Having these items available can help keep you safe if you end up stuck, so be sure to prepare before the weather turns bad.
Winterize Your Vehicle with Dave Smith Motors in Idaho
Winter weather can increase the wear and tear on your vehicle, and the last thing you want is for a tire or belt to give out while you're driving in the snow. Be sure to schedule an inspection to winterize your vehicle with Dave Smith Motors. We can ensure that everything is in great shape so that you don't have to worry about things going wrong at the worst time. Schedule today with our online form, or by giving us a call.
Contact Us