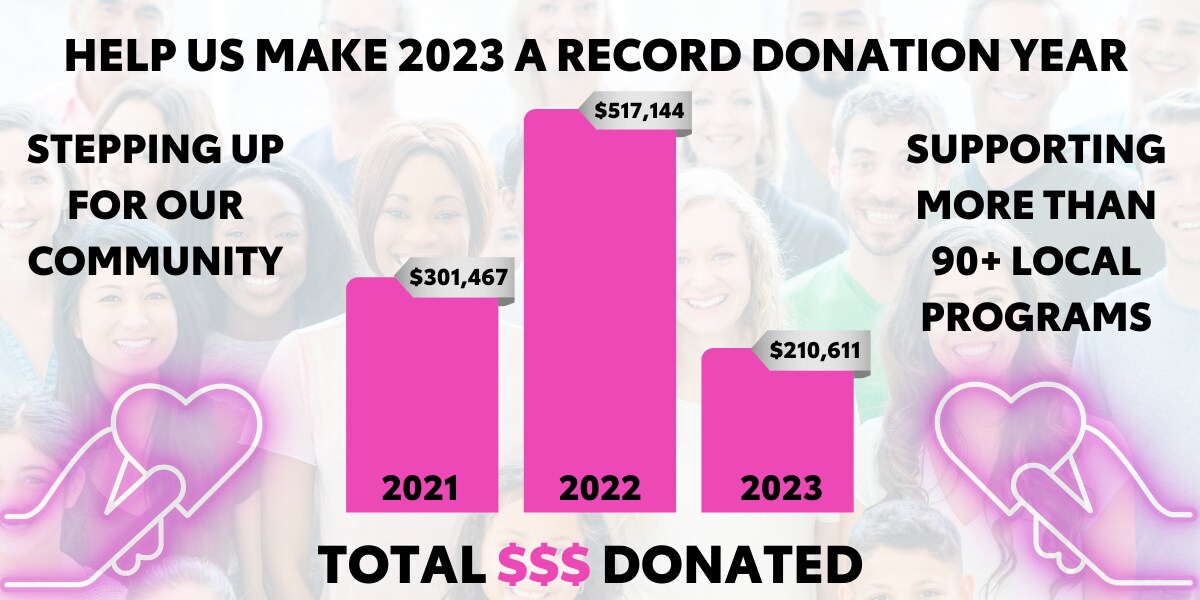 At Dave Smith Motors, we are more than just selling cars, SUVs, and trucks. Our team is passionate about helping our local communities throughout Idaho. We are grateful that our dealership has allowed us to give back to the community, especially to local charities and organizations. Our amazing customers make all this possible. If you know of a school, church, organization, or charity you'd love for us to get involved with, please let us know! We are super passionate about helping the community, every single day! We thank all our customers for giving us the opportunity to give back and create happier communities that truly thrive!
Our Dedication to Community Involvement at Dave Smith Motors in Idaho
For over 50 years, Dave Smith Motors has been a valuable asset to the community, and not just because of our large vehicle inventory. Our dedication to the best customer satisfaction takes place when you buy a vehicle from us, and also when we help organizations, schools, and charities with their efforts. A few of our highlighted ways of giving back include providing new bleachers to the Silver Valley Little League, donating over 1,000 pounds of food carried on the bed of a Ram truck to several food banks via the Annual Idaho Food Drive, collecting hundreds of pounds of garbage on Idaho's Interstate 90, and helping nonprofits throughout Idaho replace their signage.One of our most well known charitable projects at Dave Smith Motors in Idaho is our Pet Adoption Program. We support dog adoption from Shoshone Pet Rescue and cat adoption from the Silver Valley Cat Wranglers. Every month, we sponsor a dog and a cat from these organizations. When these precious animals are adopted, we take care of the adoption fees, and we offer a gift basket to the adopters with goods and supplies to help make the new dog or cat's transition to a welcoming home even more smooth-sailing.We are committed to a number of philanthropic efforts as part of our mission to serve the greater community in the state of Idaho. Our efforts include local youth sports, food banks, highway cleanups, school districts, and much more. Our amazing customers make all this possible.
Thankful for Our Customers at Dave Smith Motors in Idaho
Without our incredible customers over the past several decades, none of our philanthropic endeavors would be possible. We are truly grateful to each and every customer for the opportunity to allow us to give back and do the greater good for a number of organizations, schools, and groups in Idaho. We can not thank you enough at Dave Smith Motors, and we plan to do even more great things for the community in the future! We are always welcome to new charitable opportunities as well, so if there's a cause or event you'd like us to be part of, please don't hesitate to let us know!