Thank You for choosing Dave Smith Motors as your dealership. Please let us know if we can offer any assistance to you while you are making arrangements to travel to our dealership in Kellogg, ID, to pick up your new vehicle. We have compiled a list of hotels and other lodging options if you will need to stay overnight when you come to pick up your vehicle. Don't forget we offer a complimentary shuttle service from the Spokane International Airport. We also offer shuttle services in and around Kellogg for our customers while they are in town. For any questions or concerns regarding your travel arrangements give us a call at 1-800-635-8000.
CLICK HERE  for directions to our dealership.  |  CLICK HERE  for vacation ideas in northern Idaho.
KELLOGG, IDAHO
Morning Star Lodge
602 Bunker Ave, Kellogg, Idaho
At the heart of Silver Mountain Resort's Gondola Village is the Morning Star Lodge - one of the region's premier Idaho vacation rental and resort condominium developments. The condominiums feature the latest in design and comfort. There are multiple floor plans and options available to accommodate families and groups of any size and on any budget. The Morning Star Lodge is equipped with public gathering areas warmed by fireplaces, public PCs with high speed internet access, a fitness center, rooftop and terrace level hot tubs, recreation equipment storage and special privileges to enhance your stay. Perhaps best of all, staying in the lodge includes access to Silver Rapids, our ginormous indoor waterpark. 
Phone: (208) 783-0202
Fairbridge Inn & Suites
601 Bunker Ave, Kellogg, Idaho
At Fairbridge Inn & Suites, your pleasure is our priority. Delightful decor, friendly service, abundant amenities will be found at Fairbridge Inn & Suites. Conveniently located near Dave Smith Motors, Fairbridge Inn & Suites offers a complimentary delux hot continental breakfast, cable TV with movie channels, free WIFI and more. 
Phone: (208) 783-1234
Best Western - Wallace Inn
100 Front Street, Wallace, Idaho
Phone: (800 )N-IDA-Fun
COEUR D'ALENE, IDAHO

Holiday Inn Express and Suites
2300 West Seltice Way, Coeur d'Alene, Idaho
Situated right off I-90, the
Holiday Inn Express®
Coeur d'Alene hotel has the perfect location for easy access to nearby attractions. If you're looking for hotels near
Lake Coeur d'Alene
in Idaho, you've found it. We're also just minutes from
Silverwood Theme Park
where kids can find a variety of activities to entertain them. Adults can try their luck at
Coeur d'Alene Casino
or head over to the beautiful
Coeur d'Alene Resort Golf Course
to hit a few balls. There's something for everyone near our property.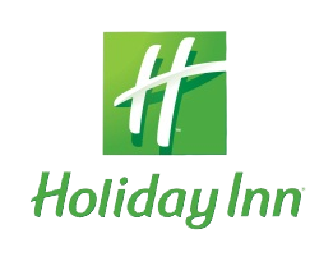 Phone: (208) 667-3100
SpringHill Suites by Marriott Click Here for Dave Smith Rates
2250 West Seltice Way, Coeur d'Alene, Idaho
SpringHill Suites is Idaho's first LEED certified hotel. SpringHill Suites blends style and function making this a perfect place to stay when you're picking up your vehicle at Dave Smith Motors. Accomodations include on-site fitness center, indoor pool, whirlpool and complimentary hot breakfast. Spacious suites feature luxurious bedding and a separate work station. 


 
Phone: (208)667-2212
Coeur d'Alene Inn
506 W. Appleway Ave, Coeur d'Alene, Idaho
Conveniently located off I-90 and US 95 40 minutes from the Spokane International Airport and 10 miles from the Coeur d'Alene Airport. Easy access to Lake Coeur d'Alene, Silverwood Theme Park and other visitor attractions. Enjoy Mulligan's Bar & Grille, indoor pool & Nautilus fitness center. Ski packages available. Mention Dave Smith Motors and get $20 off standard rates.
Phone: (800) 251-7829 or (208) 765-3200

The Coeur d'Alene Resort
115 S. 2nd St, Coeur d'Alene, Idaho
All Dave Smith customers receive a 15% discount, just for using the code Dave Smith when they call to reserve a room.
The Resort offers lakefront and lake-view rooms and suites with each room featuring elevated beds, sofas, spacious bathrooms, widescreen LCD flat-panel television displays, CD players, high-speed internet access and reading chairs. Play golf on the world's only floating green. Indulge at the 30,000 sq. ft. spa exclusively designed by the world renowned design team TAG Inc. Whether you're in the mood for sushi, fresh Idaho trout, a taste of the region's finest wine cellar, or a world-famous Gooey dessert, let us take care of your craving at one of our 7 restaurants.
Phone: (800) 688-5253
La Quinta Inn & Suites
2209 E. Sherman Ave, Coeur d'Alene, Idaho
Free Bright Side Breakfast, Free Wireless High-Speed Internet Access, Guest Laundry Facilities, 24 hour Indoor Swimming Pool, Spa, Pets Welcome
Phone: (208)667-6777 or Fax: (208)769-7332
Shilo Inn
702 W. Appleway Ave, Coeur d'Alene, Idaho
Affordable Excellence! 37 minutes from Silver Mountain, Shilo Inn features mini-suites with "at home" conveniences, indoor pool, spa, steam room, fitness center & ski packages available.
Phone: (800)222-2244

Holiday Inn Express Hotel & Suites, Hayden
151 W. Orchard, Hayden, ID 83835
Hayden Holiday Inn Express Hotel and Suites is the closest hotel to Silverwood Theme Park. Relax in one of our unique rooms, including double room suites, bunk-bed suites and fireplace suites.Rooms include refrigerators, microwaves, coffee makers, DVD players and high speed Internet.Each morning enjoy our free complementary breakfast.Attached to Triple Play Family Fun Park and Raptor Reef Indoor Waterpark our facility offers endless fun for the entire family.All rooms are non-smoking and pet friendly. Seasonal packages available! Located just 4 miles north of I-90, in Coeur d'Alene, on Hwy 95.
Phone: (208) 772-7900 or (800) 720-4207
POST FALLS, IDAHO
The Red Lion - Templins
414 E. First Ave, Post Falls, Idaho
Located conveniently 35 minutes from Spokane International airport directly on the Spokane River in Post Falls, Idaho. For outstanding regional dining our award-winning Mallards Restaurant and Lounge is known for its sumptuous breakfast, lunch and dinner choices and for unsurpassed river views. During the summer, Templin's River Grill is open daily on the river. Guests also enjoy easy access to the region's year-round recreation that includes golfing, boating, hiking and skiing as well as biking, jogging and strolling along North Idaho's Centennial Trail.
Phone: (208)773-1611 or (800)RED-LION

SPOKANE VALLEY, WASHINGTON
Mirabeau Park Hotel   DAVE SMITH MOTORS RATES STARTING AT $86.00!
1100 N Sullivan Road, Spokane Valley, WA
Nestled. in the scenic Spokane Valley, The Mirabeau Park Hotel & Convention Center is located just off Interstate 90 at exit 291B. We are only minutes away from downtown Spokane, Spokane Valley Mall, Splash Down water park, Riverfront Park, Kellogg (approx 45 minutes) and Coeur d'Alene (approx 20 minutes). The Mirabeau Park Hotel offers many benefits, some of which include the following: MAX Restaurant and Lounge, year round outdoor heated pool and Jacuzzi, free high speed internet, and exceptionally quiet over-sized rooms. To book your room online go to our website and insert DAVE8181 as the promotional code. 

Phone: (509)924-9000


SPOKANE, WASHINGTON

The Red Lion River Inn
700 N Division, Spokane, Washington
The Red Lion River Inn is a quiet urban hideaway nestled along the beautiful north bank of the Spokane River. Just steps from Riverfront Park and the Centennial Trail, our guests have easy access to Gonzaga University, the Convention Center, and the Opera House as well as Spokane's best shopping, entertainment, restaurants and the downtown business district. Ask about the DAVE SMITH MOTORS DISCOUNT.
Phone: (509)326-5577 or (800)RED-LION
SPOKANE INTERNATIONAL AIRPORT
Holiday Inn Spokane Airport Rates under $100 year round for Dave Smith guests!
1616 South Windsor Drive, Spokane, Washington
This award winning full service hotel is located only 3 miles from the airport with complimentary shuttle service to and from all airport services.  Enjoy breakfast, lunch or dinner in Pepper's Restaurant or a relaxing beverage in our lounge.  Your room has a microwave, refrigerator, iron/board, coffee, hairdryer and flat screen TV.  We have direct and wireless internet throughout the hotel, a 24 hour business center, and fax and copy services available at no charge.  All local and 800 calls are free.  The hotel has an indoor swimming pool, hot tub, exercise equipment and is 100% non-smoking.  An outdoor patio is  available.  Pets are welcome!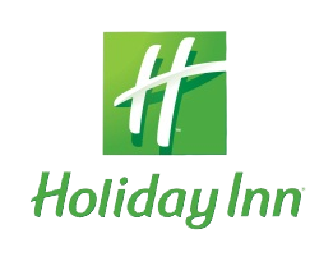 Phone: (509) 838-1170 or (800) 315-2621
The Ramada Inn
8909 W. Airport Drive, Spokane, Washington         $82.99 per night with special rate code: L03
The only full-service airport hotel in Spokane, Ramada Spokane Airport and Indoor Waterpark hotel is located at the Spokane International Airport and provides easy access to Interstate 90 and US Highway 2. Our 100% non-smoking, pet-friendly hotel in Spokane, WA, is a short distance from popular attractions as well as the city center. We offer complimentary parking during your stay, extended parking for a nominal fee, a free airport shuttle and express check-out.  Unwind in our hot tub, our indoor and outdoor pools and have fun on our waterslide. Ask our friendly staff about our special waterslide hours from October to May. Connect to free Internet access, available throughout our hotel. Handicapped-accessible accommodations, suites and hot tub rooms are available and children 17 and under stay free with an adult at our pet-friendly hotel.
Phone: (509) 838-5211

Wingate by Wyndham Spokane Airport
2726 South Flint Road, Spokane, Washington                                                     $99.00 per night
Recipient of the 2015 TripAdvisor Certificate of Excellence Award and Hall of Fame Award.
Steps From Spokane International Airport and Minutes From Casino with Park and Fly Packages

Impress your colleagues on your next trip to the Lilac City by booking a room at our Wingate by Wyndham Spokane Airport hotel. Conveniently located close to Interstate 90, our pet-friendly Spokane, WA, hotel offers comfortable accommodations and easy access to top attractions. Spokane International Airport is adjacent to our hotel.

Wake up early for free continental breakfast, and leaf through a free copy of USA Today. Connect to friends and the office with free Wi-Fi Internet access. Get active in our fitness center, or relax as you swim in our heated outdoor pool and unwind in our Jacuzzi. The cheerful front desk staff of our hotel in Spokane, WA, is always ready to provide information on our Park and Fly packages, as well as sightseeing suggestions and directions. We also offer free overnight parking.
Phone: (509) 838-3226


VACATION HOMES
VIP Services
218 W. Cameron Ave, Kellogg Idaho
Phone: (208)786-2241


BED AND BREAKFASTS

1884 Murray House
6325 Prichard Creek Rd
Murray, ID 83874
Phone: 208-682-GOLD
107 Cedar St 
Wallace, ID 83873
Phone: 208-752-7151