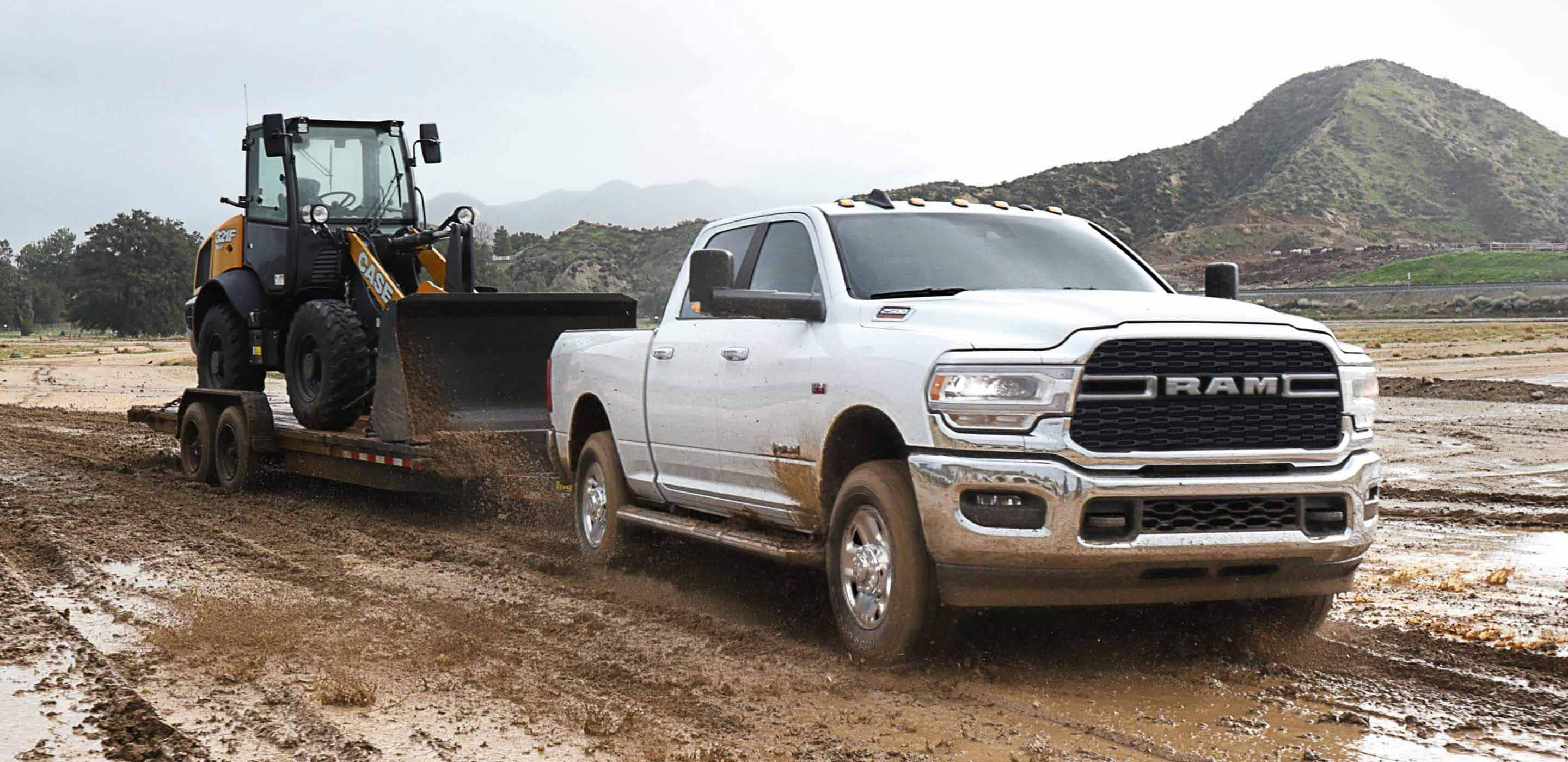 Certified Used Ram Trucks Idaho
Check Out Our Ram CPO Inventory here at Dave Smith Motors
Today's Ram trucks are modern technological marvels which keep getting better and better as they age. Most come with sophisticated engine options, brilliant infotainment systems, several active safety systems, and a steel frame construction for some added power. While today's Ram vehicles are undoubtedly worth it, pre-owned Ram's have a kind of flare as well that is sure to intrigue truck buyers. While you could always buy a pre-owned Ra, there is another way to buy a used truck while still getting a newer feel, and that's getting a Certified Pre-Owned Ram truck! Below we will go over some of the reasons you should go in the certified pre-owned route and when you're done reading, be sure to check out our entire Ram CPO inventory here at Dave Smith Motors!
Why Get a CPO Ram?
All CPO Ram vehicles are backed with a manufacturer bases warranty. They are inspected by factory-trained mechanics and then repaired if necessary by our experts here at Dave Smith Motors. This will give drivers tons of trouble-free miles when they are behind the wheel, and if, for some reason, your Ram brakes down, you'll be fully covered. Unfortunately, you don't get this sort of risk mitigation when you buy a Ram as-is from a dealer you don't know. When calculating if a CPO Ram is right for you, remember that most CPO vehicles have to come in under 70,000 miles, so you will also be getting a newer version of the Ram!
CPO Ram's Cost Less
Newer Rams tend to depreciate faster than the pre-owned ones. In fact, most new vehicles will depreciate almost 30 percent in the first three years. When you purchase a CPO Ram, it will cost you significantly less than a brand-new Ram, and most of the time, you will get the same options and trim only for a lesser price. Specific CPO programs will also allow drivers to lease or finance their Ram at the same rate or a lower rate than a new Ram vehicle. Here at Dave Smith Motors, we have a wide range of CPO Rams that will provide you with all kinds of wonderful features and powerful engine options!
CPO is a Low Risk Purchase
While your coverage will vary with different Ram versions, it's not a rarity for a CPO powertrain warranty to last four, five, or even six years from when the owner first purchased the truck. In addition, most warranties will cover the expensive parts of your truck up to 100,000 miles, and almost every CPO program will put the Ram through a multipoint inspection that our trained techs will conduct here at Dave Smith Motors. Our techs will go over between 100 and 300 items on each Ram truck, which will address any issues you might have with a regular used vehicle.
Newer Vehicles
Most CPO Ram's have to be within a specific mileage and age limits to be known as a certified vehicle. While this varies, most Ram's need to be less than six years old and have less than 70,000 miles on them to qualify, and many programs will have an even lower age and mileage limit than that. Most trucks are leased between two and five years these days, so it should be able to find a low mileage Ram on our lot here at Dave Smith Motors. Another perk is that dealerships, like us here at Dave Smith Motors, will buy back your vehicle so you can put those funds towards a Ram CPO. So come see us down here at Dave Smith Motors for more details on how you can trade in your vehicle.
What CPO Rams are here at Dave Smith Motors?
Here at Dave Smith Motors, we have a complete Ram-certified pre-owned inventory! Are you looking for a Ram truck with a plush interior, tons of engine options, and all the latest technology? Then check out our complete line of pre-owned Ram 1500s! We have Ram 1500's from 2019-2020, and these are upper-level trims from the Big Horn to the Limited that come with the most technology and luxury items imaginable such as a 12-inch touchscreen, heated front seats, and one of the most spacious cabins ever created. You also get several powerful engine options, including a V6 and a V8, perfect for towing and hauling! So don't delay head down to Dave Smith Motors for your perfect Ram today!
Check out the Ram CPO Inventory at Dave Smith Motors
There is nothing like driving off the lot in a certified pre-owned Ram, and you can check out our inventory at Dave Smith Motors both on our lot and right
here on our website
. When you find something you like, be sure to head to our finance department, where we will work with you towards a deal that suits your budget! Feel free to test drive any of the certified pre-owned Rams on our lot, and one of the members of our sales team can even accompany you on the test drive, so you get used to all the features and options. We look forward to putting you in the Ram of your dreams here at Dave Smith Motors!