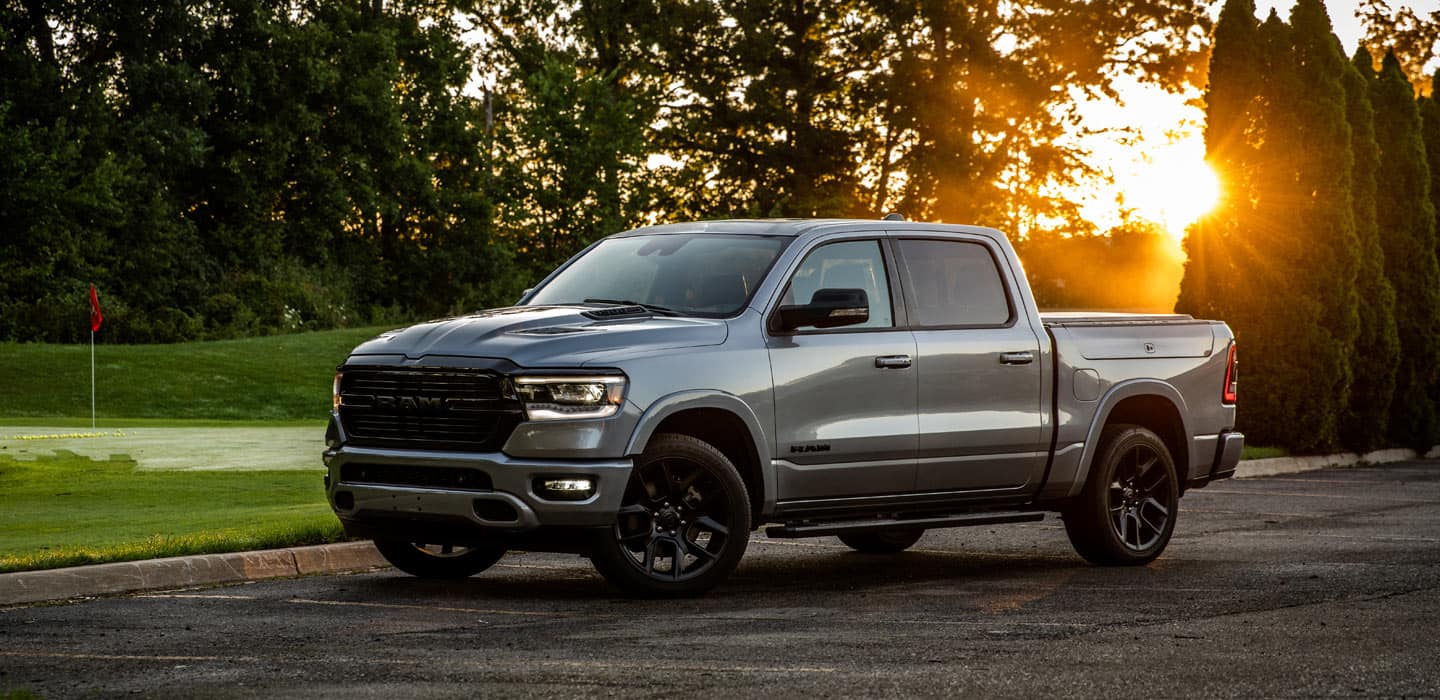 Exterior Care for Your Ram Truck
Everyone deserves to have a vehicle that they love. That love that makes you turn back to look at it one more time after parking it. If you feel that kind of love about your Ram truck, you probably also feel like you should take care of it and keep it looking good as new as long as you own it. Keeping your truck's exterior clean may seem straightforward, but there are some tips and tricks to know to help keep that showroom shine. Continue reading below how to keep your truck looking new for years into the future!
Use the right products
While it can be tempting to save a few bucks by using cleaning supplies you already have in your house, it's essential to use products designed specifically for vehicles. Using these household cleaning products can actually do more harm than good and cost you more in the long run. So, put down the spray and dish towel and contact your service center to see what they recommend using to clean your truck's exterior. We hope that this saves you time and money in the future!
Wash regularly
Now that you know to use the right products, the first step to maintaining your truck's pristine condition is to give it a deep cleaning. When it comes to washing your vehicle, it's best to do it by hand. It may seem tedious, especially if you own a bigger truck. However, the extra time is well worth it in the long run. Automatic car washes can leave minor scratches, soap streaks and might not make it shine as brightly. Also, while dish detergent is commonly used to clean a car's exterior, it can strip away wax coatings that protect the paint, leaving it exposed to dings and scratches. Instead, we recommend using a special car wash solution.
Pay attention to the paint
While it would be great to have a simple wash that removes all contaminants from your truck's exterior, bird droppings and other unsightly elements frequently remain. For the things that are harder to scrub out, consider using a paint cleaner. Paint cleaners are specially designed to remove any environmental damage that has settled into your truck's paint. In addition to a liquid cleaning wax, you may want to also go over damaged surfaces using a paint cleaning clay to get the best clean possible.
Wax often
Washing your truck is essential to keeping the exterior looking perfect. However, waxing your vehicle is just as important. Automotive wax is designed to protect your truck's paint from the elements. Unfortunately, this wax wears off over time, which can leave the paint exposed. Professional auto detailers typically apply two coats of wax to ensure even coverage and that no areas are skipped. These detailers also recommend waxing your truck each season to keep your truck protected all year round.
Exterior Car Care at Dave Smith Motors
Here at Dave Smith Motors, we hope that this page helps you take care of your truck and keeps you looking back at it before you walk away! As always, we are here to help in any way we can. You can set up an appointment with our knowledgeable service center by calling us directly or using our
online scheduler
. We look forward to hearing from you!