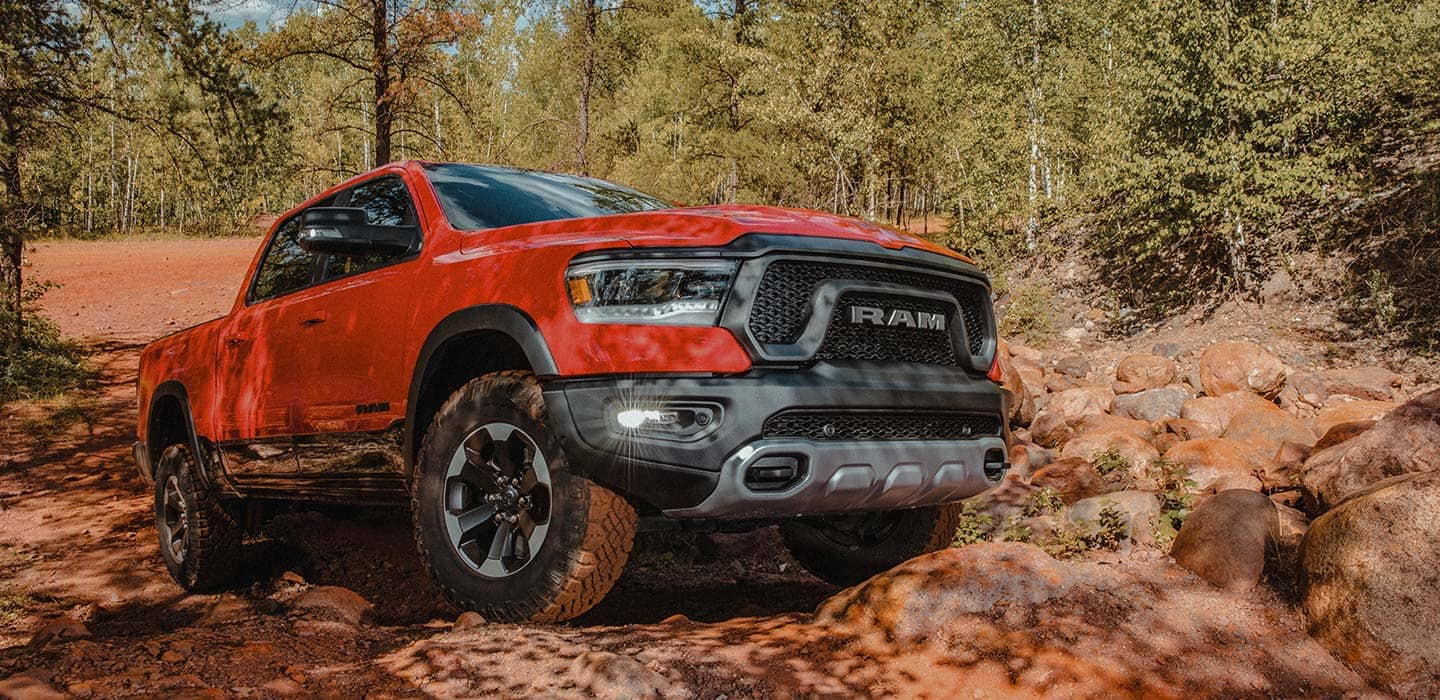 Interior Care for Your Pickup
Visit Dave Smith Motors for Parts and Maintenance!
If you're a pickup truck driver, then you probably already know just how useful your truck can be. Its power and strength allow you to carry heavy loads, and tackle the toughest jobs, and they're also just plain fun to drive on a daily basis! However, all that work can sometimes take its toll on your truck, both inside and out. Often times, the most noticeable messes happen on the exterior, and can be easily cleaned by simply driving through a carwash. However, it's just as important to give that same attention to your truck's interior. Not only will it keep it looking clean and fresh, but it's also a great way to make your truck last for years to come! Plus, you'll be able to keep everything organized and in its proper place, making your life that much easier. Keep reading down below to learn more about how to care for your pickup truck's interior!
Invest in Your Floors
If you're a truck owner, chances are you're no stranger to tackling tough jobs. This might mean working on a job site, or even heading out on some off-road adventures! Either way, the dirt and dust picked up by your shoes or clothing will inevitably get tracked into your truck. Plus, if you're loading up your truck with lots of equipment, you want to make sure that your floors aren't getting scuffed up. If you have a carpeted floor, this could even lead to tears in the upholstery that can make your interior even harder to keep clean. One way to protect your truck from wear and tear is to get a set of rubberized all-weather floor mats. These will provide a protective layer so that your truck's floors can stand up to anything you throw their way. Plus, these mats can be easily removed so that you can hose them down or vacuum beneath them. Speaking of vacuuming, taking a moment to clear out sand and dirt from your truck's floors and seats will make a big difference as well!
Use the Right Products
Depending on the make, model, and year of the truck you drive, it may contain a variety of different materials on its interior. Take Ram trucks, for example. The Tradesman features work-grade vinyl upholstery for its seats, while the upper trim levels feature premium leather. Models like the Limited even have genuine wood accents on the steering wheel! No matter what materials you have inside your truck, it's important to make sure that you're using the proper products to clean them. Luckily, Mopar offers a variety of specialized upholstery cleaners to make sure that you can clean your seats the right way. Using the wrong cleaning products on your upholstery could lead to further damage through staining or discoloration, or could even affect the feel of the seats. Caring for your leather, vinyl, or soft-touch cloth with the right products will keep them looking good as new. Our mechanics here at Dave Smith will be able to help you select the right tools to keep your car's upholstery clean!
Get Your Gear Organized
If you're constantly driving your truck, you're bound to accumulate a lot of your belongings in the interior that you need for your daily tasks! Sometimes, it can be hard to keep all of your items organized. A great way to utilize space is to take the time to clean out your truck and reorganize your belongings. Get rid of any trash or excess clutter, and make sure that important documents like your registration paperwork have their own designated place. In Ram's case, you may also have the added benefit of in-floor storage, or the RamBox, which allows you to sort your items into various different compartments to help keep everything neat. Some ways that you can help keep your car organized are to keep a trash bag on hand. This could even be a small grocery store bag, but it will help you keep any garbage contained in one place so that you can easily clean it out later.
Utilize the Exterior
Another great way to keep your interior looking clean and brand-new is to make use of the storage space on your truck's exterior! Making your truck bed more accommodating to cargo with available features like spray-in bedliner, LED in-bed lighting, or cargo nets will make you more likely to use it rather than adding more things to the interior. Plus, in the case of Ram trucks, you might have over 12,000 pounds of towing capacity at your disposal! This means that you can keep extra cargo on the exterior and tow it behind your truck, keeping your trucks's interior clear. Of course, it's only natural that you'll still be carrying your belongings inside the cab, but by utilizing the exterior storage options more often, you can preserve your truck's interior!
Dave Smith has Parts and Accessories for Your Truck!
If you're the owner of a pickup truck like the Ram 1500, Ram 2500, or even the Jeep Gladiator, then Dave Smith Motors has the parts and accessories you need to keep your truck in great shape! We can help you order and install things like floor mats, trailering equipment, and storage organizers, as well as all the materials you need to clean for your truck's upholstery. Plus, if you need any routine maintenance or repairs, our talented mechanics will be able to diagnose and fix any issues you may be experiencing. If you're in the market for a new truck, be sure to check out our extensive inventory of both new and pre-owned trucks here at Dave Smith! You can view new inventory right here on our website, or by visiting us at our showroom here in Kellogg, Idaho. From all of us here at Dave Smith Motors, we look forward to working with you soon!