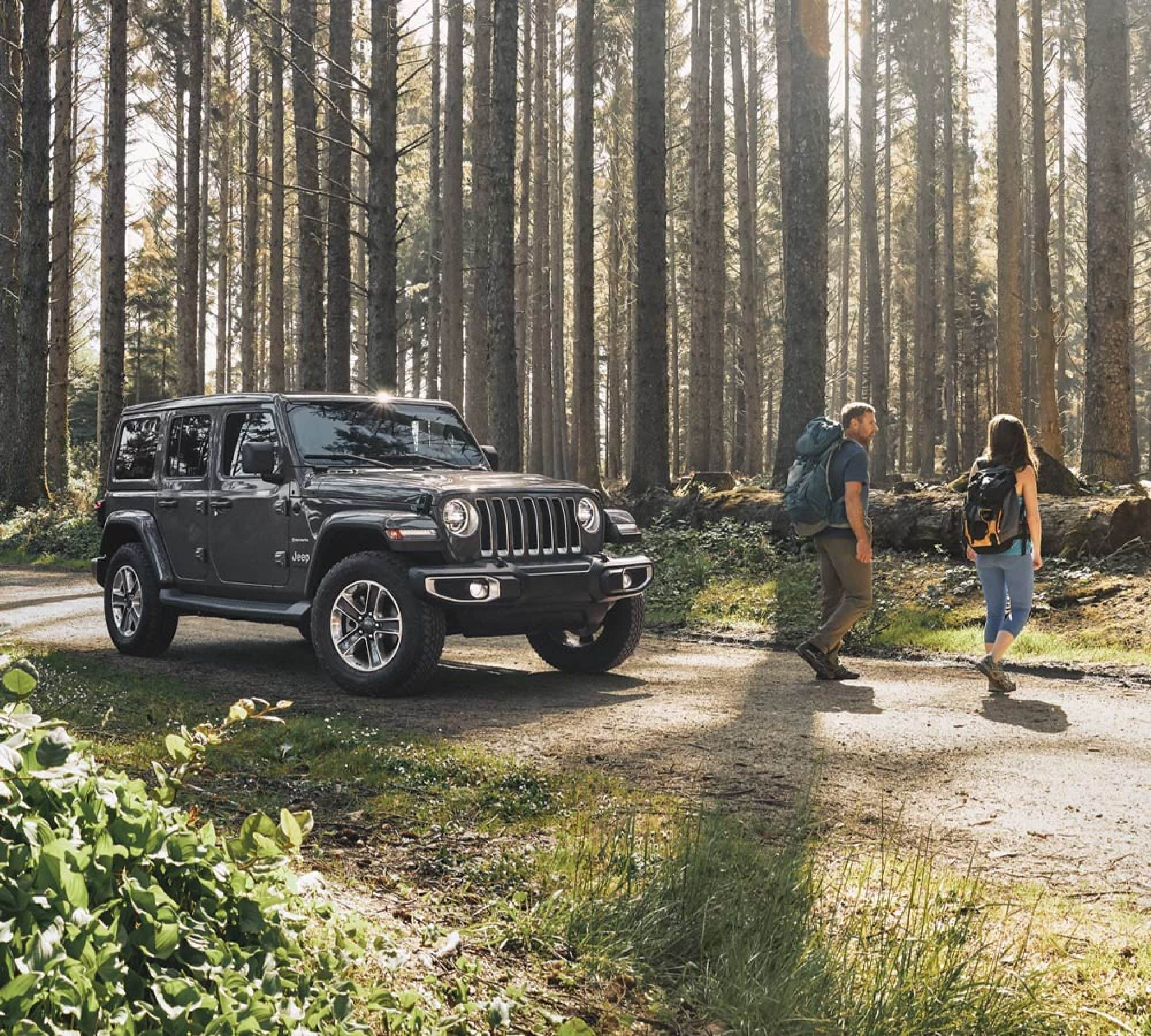 Jeep Clubs Idaho
Brought to You by Dave Smith Motors
Driving a Jeep allows you to become part of a unique community, one that loves to hang out together and talk about their Jeeps, embark on off-roading trips, and so much more. No matter what Jeep vehicle you choose to purchase from Dave Smith Motors, whether it be a Gladiator or a Renegade, other Jeep enthusiasts are just waiting to meet you! Jeep Clubs are full of other people who love Jeeps just as much as you do and they are a great place to make new friends and learn more about off-roading and your Jeep. Continue reading below to learn more about what exactly a Jeep club is and why you should join one soon!
What exactly is a Jeep club and why should I join one?
Idaho is a big state and there are a lot of people who call it home that love to drive Jeeps and go off-roading! People who are part of Jeep clubs love to trade off-roading stories and repair tips, hang out, trail-ride together, and even make new friends. If you just joined the Jeep family purchasing a new Jeep model, a Jeep club can be a great place to learn more about your Jeep and how to safely off-road while having fun. If you are new to Idaho or moved to another part of the state, a Jeep club can be a great place to find new friends who have similar interests. Did you know that Jeep clubs also have access to certain trails that you wouldn't be able to access on your own? Jeep clubs are also big supporters of their communities, hosting fundraisers, trail clean-ups, and even collecting donations for local organizations and charities!
Jeep Clubs in Idaho:
High Desert Off Road: Established in 2001, this club is based out of Boise. They focus heavily on fun, recreation for the whole family, and outdoor adventure. They also promote safety, treading lightly to encourage a better understanding of off-roading within their community, and resource conservation. The diverse members include those with years of off-roading experience and newbies.
Idaho Off-Road 4x4 Club: This group was established in 1978 but a small group of friends who love four-wheeling. Each month, this family-friendly club hosts a variety of trail rides and outdoor events that span the state. They also work together with other clubs in the community to support common goals but dedicating their financial resources and time.
Pacifica Northwest Four Wheel Drive Association: This non-profit organization comes together for the betterment of vehicle oriented outdoor recreation while preserving the environment. This club covers 8 regions throughout Idaho, Washington, and Oregon. First incorporated in 1960, asks that members leave the land and vegetation as they found it to help conserve the environment, treat everyone kindly, and educate others by example and deed.
Buy or Lease a Jeep from Dave Smith Motors
If you are going to join a Jeep club, you are going to need a Jeep model! We can help you find the Jeep model that best suits your needs at Dave Smith Motors. We have a wide inventory of Jeeps in stock from the iconic Wrangler to the Grand Cherokee and every model inbetween! If you want to peruse the models on our lot before you make the trip down to the dealership, you can check out our new Jeep model inventory
here
.