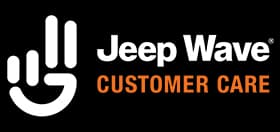 Jeep Wave Program Frequently Asked Questions
Answered by the Dave Smith Service Department
The Jeep Wave Program is a premium owner loyalty program that offers the best-in-class coverage. Jeep created the program to bring our owners the best possible care. For the 80th anniversary, Jeep extended the plan to include the entire 2021 Jeep lineup and extended the memberships from 24 months to 36 months.
Does my 2020 Jeep qualify for the Jeep Wave Plan?
Jeep Wave memberships include all 2021 Jeeps as well as some 2020 Jeep models. If you would like to find out if you are eligible, please speak with a Dave Smith representative. You can stop in or call 877-572-7871.
Can I buy into the Jeep Wave program?
If you own a 2015 or newer Jeep and are not already a member, you buy into the program. You will want to go to the Jeep Wave page in the Care section of your owner account or by speaking with a Dave Smith service advisor.
How long before my Jeep account is active?
It can take up to 72 hours for the system to process and for your Jeep Wave members to be fully accessible on the site. Once you are on the site, you will want to either sign in or register if you are a first-time user. This site is where you will find all the great benefits of the program.
I own more than one Jeep, can I have multiple memberships?
You can have an unlimited number of memberships. All you will need is a qualifying Jeep and the Vehicle Identification Number (VIN).
What does the VIP treatment include on the Jeep Wave plan?
As a Jeep Wave member, you will receive VIP treatment at all Jeep events across the US and access exclusive events, such as and new trail opening.
Dave Smith is a certified Jeep Wave Dealership!
At Dave Smith Motors, we understand the importance of the investment you made when you purchased your vehicle. Our auto repair center is here to help you to protect that investment. Dave Smith Motors' service department can help you to keep your vehicle in like-new condition. You can make an online service appointment or give us a call to schedule your car maintenance or car repair. We look forward to serving you!