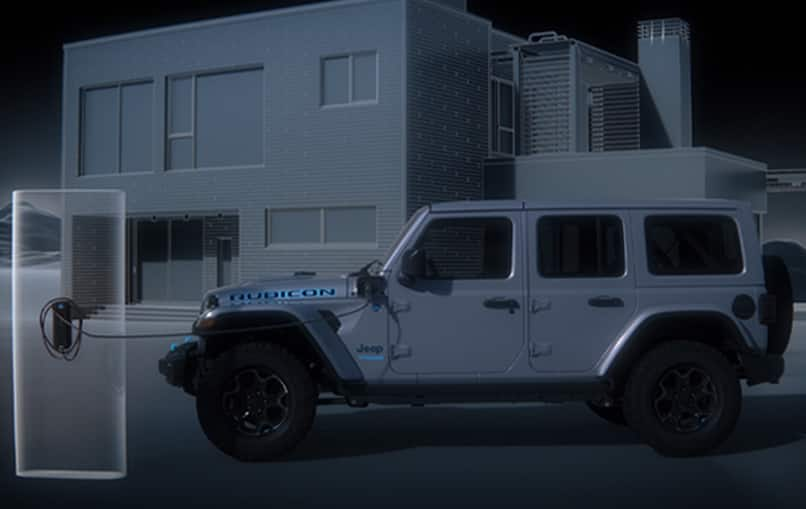 Jeep's Charging Network
When Jeep announced the Wrangler 4xe plug-in hybrid, they promised that the electrified version of the Wrangler would be just as trail-ready as the gas- and diesel-powered ones. Taking the Jeep life one step further, Jeep is now creating a network of charging stations that will be located at Jeep Brand trails. Jeeps will be launching a network of Level 2 charging stations at off-road trailheads across the country over the next 12 months to help EV and plug-in hybrid owners test their cars' limits.
How do I charge my Wrangler 4xe when I'm traveling off-road?
With the launch of the 2021 Wrangler 4e and Jeeps promises to be the greenest SUV brand, Jeep charging stations seem to be the next likely step. It will bring an entirely new level of excitement and enjoyment to our enthusiastic owners and is key to making the Jeep brand the greenest SUV brand. Assure owners can enjoy the benefits of electric propulsion wherever they go. Jeep is accompanying the launch of the 2021 Jeep Wrangler 4e with the opening of EV charging stations at the off-road trailheads. The Wrangler 4e is a plug-in hybrid electric vehicle, the most capable and eco-friendly Wrangler ever built. With this match-up Jeep, lovers can explore nature all while zero-emission propulsion provides instant, trail-conquering torque.
Where will the first charging station be located?
Jeep will strategically place charging stations at or near off-road trails with the privilege of being Jeep Badged. Jeep will be building these stations over the next year allowing Jeep owners to have full access to recharging their Wrangler 4e. The first stations will open at the following trails,  Moab, Utah; the Rubicon Trail in Pollock Pines, California; and Big Bear, California; other locations will be announced shortly.
What voltage with the Jeep charging station be?
Jeep's charging stations will provide 240-volts, also known as Level 2 charging. At a Level 2 charging station, your Wranglers 4e 17 kilowatt-hour battery pack will become fully charged in two hours. If Wrangler 4e drivers are looking to "top-off" their battery before hitting the trail, it will take less time.
Why did Jeep partner with Electrify America to create their charging station?
Electrify America is the leader in electric vehicle charging and offers the most public fast-charging stations in the U.S since 2017. This is why Jeep chose them to build their trailhead charging stations. 4xe owners can unlock free charging through the mobile app Electrify America and Jeep created especially for Jeep owners. This mobile app will allow drivers to turn on the charging station to begin charging their Wrangler and monitor their charging session.
Dave Smith Motors has the all-new 2021 Jeep Wrangler 4xe!
If you would like to learn more about Jeep's Charging network, stop into Dave Smith Motors and speak with one of our sales representatives, and while you are there, why not take the 2021 Wrangler 4xe for a test drive.