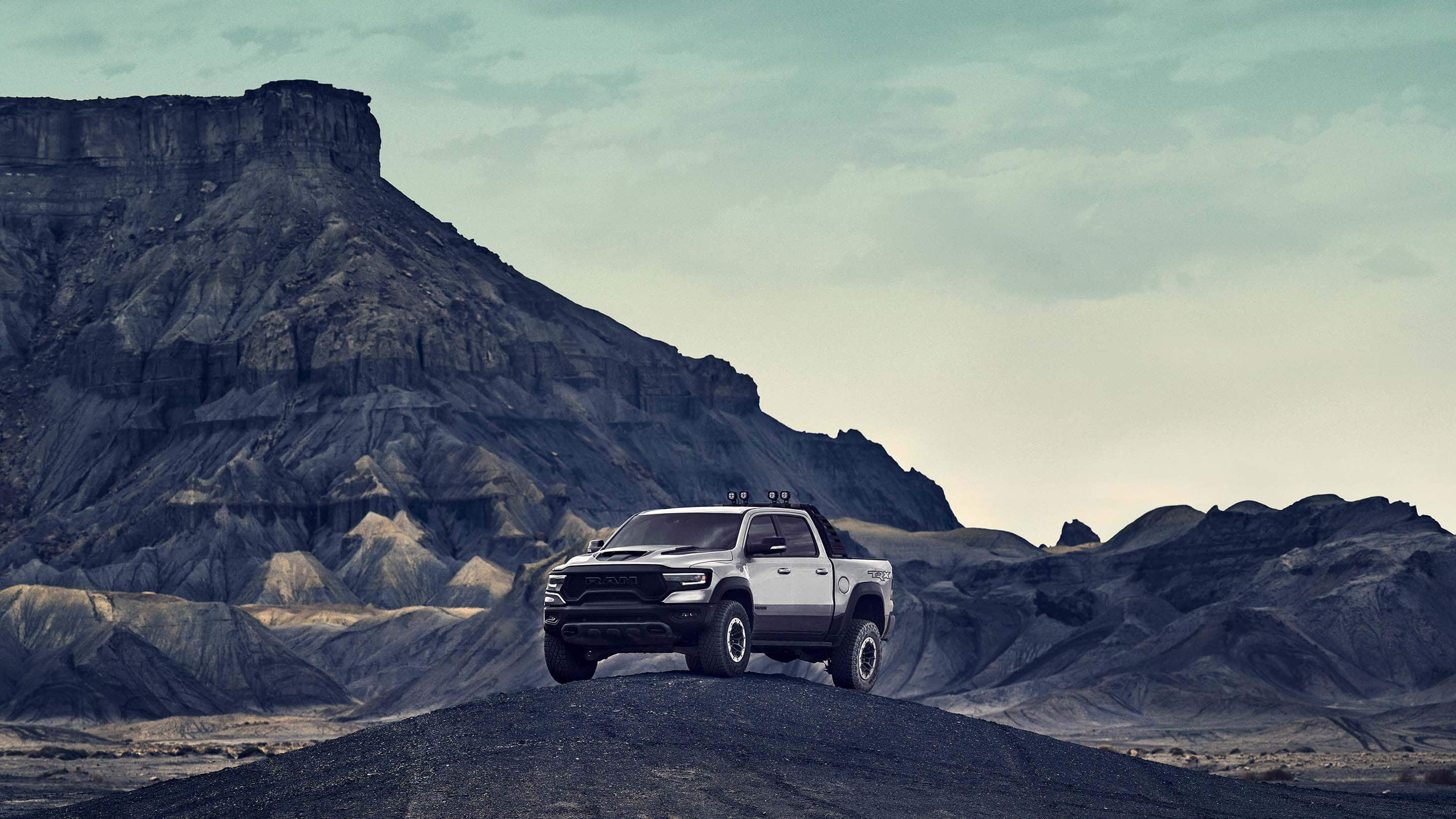 Ram 1500 TRX Accessories Revealed
Brought to you by Dave Smith
After the Ram 1500 TRX was officially announced, it seemed impossible that things could ever get better than that. As far as we were concerned, that was truly the height of the 2021 model year, but Ram refuses to disappoint. In fact, the Ram 1500 TRX is going to continue being the bright spot as Mopar is going to be offering over 100 factory-engineered accessories for this pickup truck! That's right, over 100 Mopar parts and accessories are going to be able to be added on to a truck that is already extraordinary. This is unprecedented, and you could say we're more than a little excited. Our goal today is to share some of the top accessories and parts that you'll be able to find, and give you a quick rundown of some of the products. No matter what, the TRX is proving that it is here to stay, and ready to make a serious impact.
Can you tell me about some of the TRX parts and accessories?
Off-road rock rails: The first accessory that we want to discuss is rock rails. They have been engineered to meet the stringent protection needs, along with durability and loading requirements. These rock rails offer aluminum sections that have been attached by using high-strength steel brackets. To offer corrosion protection, a black-powder coating is used. You'll even be getting an integrated step pad to allow for easier entry and exit.
RamBar: Another accessory that we want to mention is RamBar. This accessory bar is sporty, and rugged, and offers a level of versatility that can never be overstated. This accessory can be mounted easily to the truck bed by using stake pockets, and even includes tie-downs for in-bed storage. The design is tubular and features a matte-black powder-coat finish. RamBar has even been engineered to specifically work with Mopar 5-inch LED lights.
All-weather floor mats: While the other accessories that we've covered mostly deal with the exterior of your TRX, all-weather floor mats take the interior to another level. They have been designed with a bucket-style approach in an attempt to give you full coverage of the carpet in the footwells. The mats themselves feature a red Ram logo, and are made from heavy-duty rubber that you know will be durable. Two front mats are included, along with one interlocking one for the second-row.

Bed rails with adjustable tie-downs: Ram continues to impress with these available accessories. The bed rails, which include adjustable tie-downs, are made out of anodized aluminum. They are attached to the inside walls of the truck bed, and even feature adjustable cleats that are able to slide along the rail system. This allows it to better secure cargo, no matter the size. The rails can accommodate a cargo-bed divider, sport-utility bars, and sliding toolboxes.
1500 TRX Accessories at Dave Smith
We just want to make sure that you know these are just four of the over one hundred accessories or parts that you will be able to add to your 2021 Ram 1500 TRX. We are blown away with the selection, and the ability that TRX owners will have to really make their truck fully customized to their specific needs. We hope you'll take advantage of these accessories, and we look forward to seeing you at our dealership!