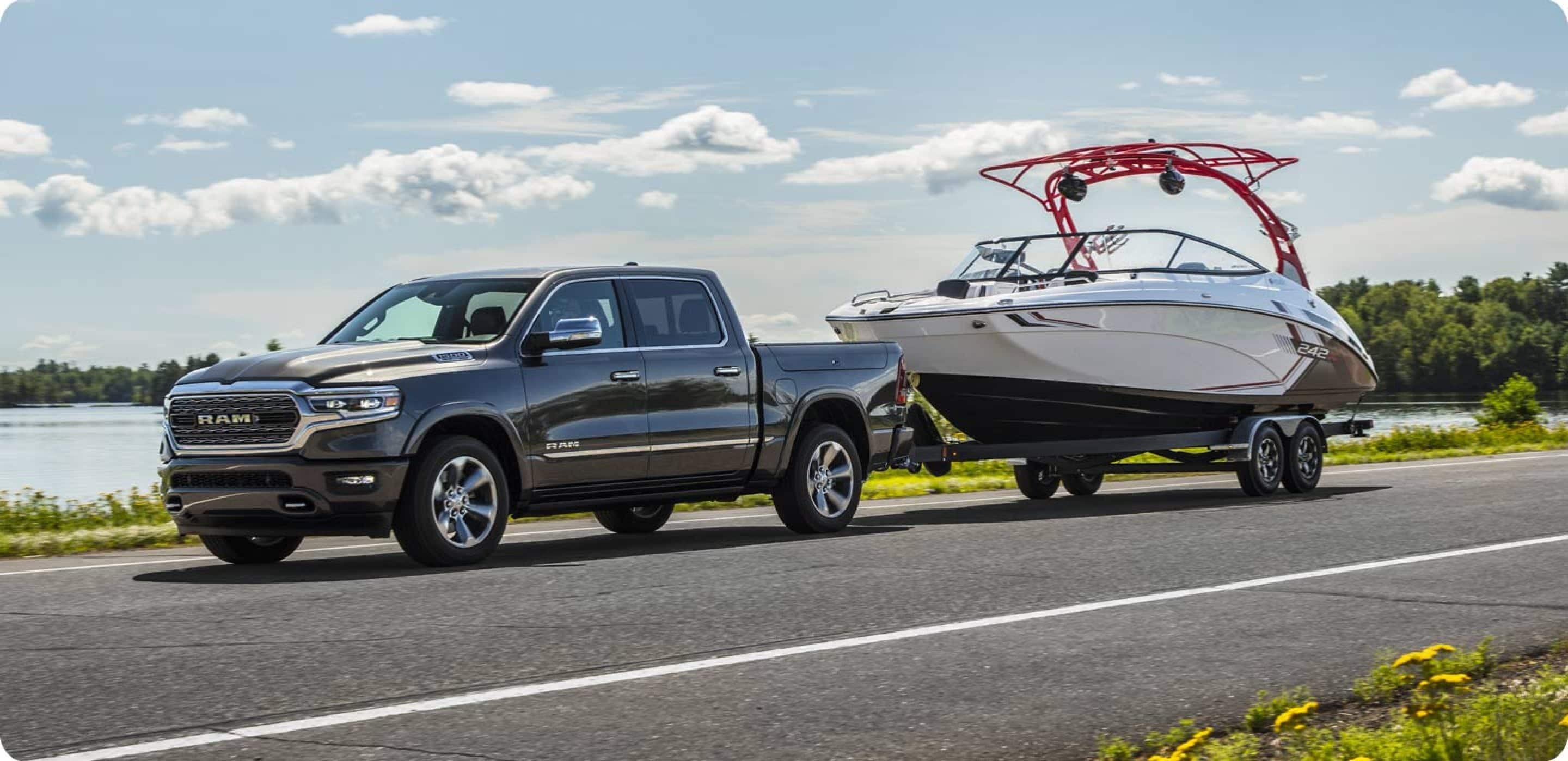 Ram Truck Spring Maintenance
Brought to you by Dave Smith Motors
Spring has sprung, which means that it's time to break out that Spring maintenance checklist for your Ram! With help from your friends here at Dave Smith Motors, you should have no problem getting your Ram working like new again as the weather warms up. Continue reading as we go over all the different things you can do to keep your Ram running the way that it should. From changing your oil to haveing your battery checked, our expert technicians here at Dave Smith Motors have the know-how to get the job done right, and we look forward to serving you!
Get your fluids checked and filled
Ensuring that your fluids are checked and topped off is a routine part of any service checkup for your Ram. This is important to have done during the Spring as it will clean all the gunk out that has been left over from the Winter months. Be sure to have your washer fluid changed, and your coolant flushed. Taking care of your Rams fluids can make things a little easier on your pickup as the Spring months roll on.
Service your tires
Sometimes your Ram's tires can get overlooked, but it's an essential part of your spring maintenance regimen. Make sure your tires are properly rotated, and your wheels are properly aligned. The critical services ensure that rubber on your vehicle is ready to head into the summer, fall, and even winter months. Something as simple as checking and correcting your tire pressure can make a significant improvement for your Ram's performance.
Check your battery
During your next oil change or tire rotation, have our expert technicians do a quick test on your battery. This can be pretty helpful as your battery has to work harder during the winter months as freezing temperatures can rapidly wear down your car's battery and affect your Ram's performance. By the time drivers get to Spring, their battery is about shot. Getting your battery tested can let you know if it's time to get a new one. That way, you can prevent the headache of having your battery die and having to call a tow truck on the highway. Your battery is important, don't ignore it!
Have your Ram cleaned and detailed
The winter weather can wreak havoc on your Rams interior and make your truck a mess. Once the spring arrives, you're going to be dealing with a muddy cabin and a dirty exterior. Be sure to schedule some time to thoroughly cleaning your Ram inside and out as it will help you feel better about things, and it will help protect the paint job of your beloved pickup truck. You might want to think about applying a coat of wax to your Ram and maybe having it detailed as it will make you and your truck very happy. And as we all know, a clean truck is a happy truck!
Get your Ram serviced at Dave Smith Motors
Are you looking for a great dealership to take your Ram to this spring? Head down to Dave Smith Motors and have our expert technicians go over every aspect of your vehicle and get it running like new! We specialize in everything from changing your oil to getting a tire rotation. Even if your need a more extensive repair, we can help you with that as well. Don't delay getting that spring maintenance check! Head down to Dave Smith Motors today and make an appointment. You can also do so online by
filling out a service form
. We looking forward to working on your Ram here at Dave Smith Motors!