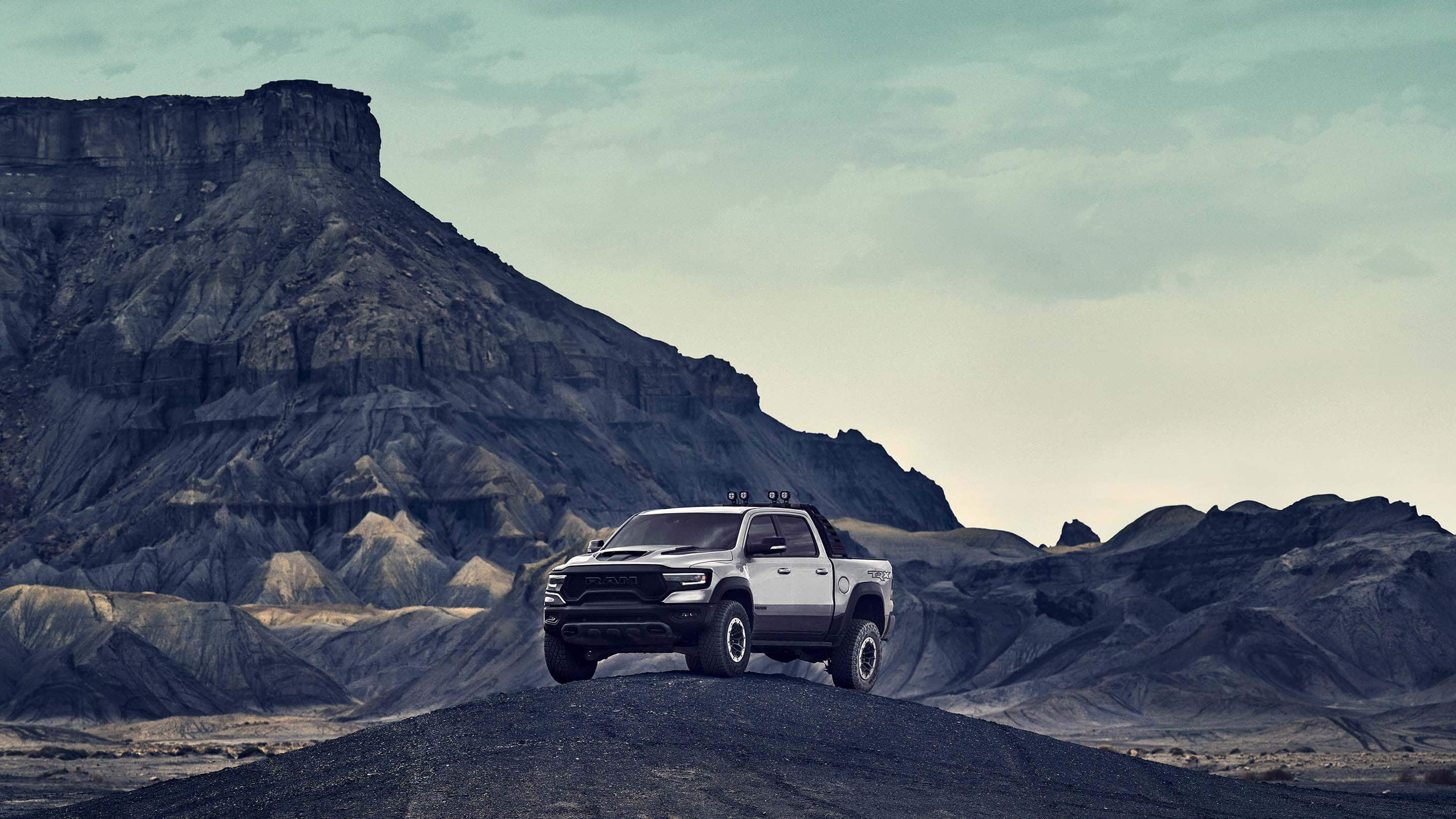 Ram TRX Wins Truck of the Year
Brought to you by Dave Smith Motors
To the surprise of absolutely no one, Ram has managed to capture the attention of the automotive world with the introduction of the Ram 1500 TRX. This beast of a machine has truly taken the world by storm, and as a result, it has begun to win awards for everything that it is able to offer you. Today specifically we're talking about the MotorTrend Truck of the Year award, which Ram has now one for three consecutive years. This is a huge deal, and shows that Ram isn't just staying consistent, it's improving, even when these trucks are already at the top of their game. Our goal here today is to discuss the award itself, what it means for Ram, and why the TRX variant in particular has garnered so much attention. Continue reading down below for more information!
Can you tell me about the MotorTrend award?
Every single year it is the job of the editors at MotorTrend to take to their pens and paper, and decide which truck is worthy of being named Truck of the Year. Their job is to figure out the truck that represents an exceptional value, the impact it has on the automotive landscape, and the superiority that it offers to its class. Ram has been able to capture the Truck of the Year title six different times now, including in 2019, 2020, and now 2021. MotorTrend has been publishing for 71 years, and never before has there been a Truck of the Year award given out to the same automaker three years running until Ram. The evaluation is rigorous, but the Ram 1500 has truly won out when it mattered most.
Can you tell me about the Ram 1500 TRX?
While it's always fun to hear about the award itself, and impressive to say the least, you might be interested in just what the Ram 1500 TRX offers that makes it worthy of this award in the first place. This is a variant that is brand new this year, which means some people may not be as familiar with its offerings as others. This pickup truck features a supercharged 6.2-liter V8 engine, which can produce up to 702 horsepower and 650 pound-feet of torque. You'll also be able to find features like a Dana 60 solid rear axle, a 2-inch suspension lift, five underbody skid plates, Launch control, upgraded brakes, 35-inch all-terrain tires, a 12-inch touchscreen, and an electronic locking differential.
How else does Ram outperform the competition?
Ram isn't just creating an impressive truck with the Ram 1500 TRX. This is a brand that gives you the best options up and down the board. It offers the most awarded light-duty truck in America, it has the highest owner loyalty, over the last 30 years Ram has the highest percentage of pickups on the road, it offers a Cummins Turbo Diesel engine that pumps out 1,000 pound-feet of torque, and it's incredibly luxurious. The fact is, Ram is here to give you the truck you've been waiting for, no matter what your specific needs are.
2021 Ram 1500 TRX at Dave Smith Motors
Are you looking for this award-winning pickup truck? Thanks to our great inventory here at Dave Smith Motors, we know that we can get you the exact truck that you have been waiting for. Stop by our dealership today, talk to one of our sales professionals, and let us get you behind the wheel of your very own TRX model! Stop putting off buying a new vehicle, and let's make this happen.