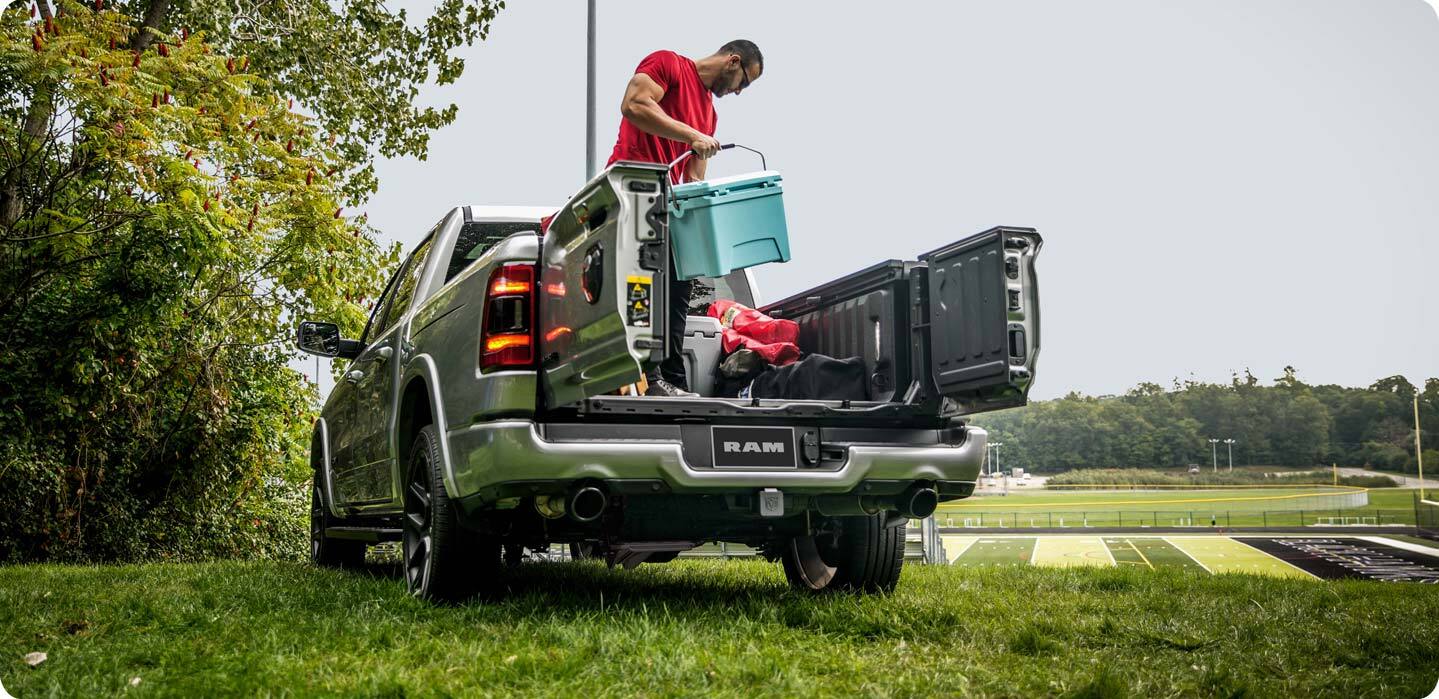 Tips for Buying Your First Pickup Truck
How To Find The Right Truck For You!
Whether you're a new teen driver, or an experienced driver who's ready to take the next step, buying your first pickup truck is an exciting time. There are so many benefits to owning a pickup, from its power and capability to the fact that it's simply fun to drive! If you're currently in the market for your first pickup truck, we want to give you some tips and tricks to help you make sure you find the best one for you. By keeping a few things in mind, you can make your car buying process simple and stress-free! Continue reading to learn everything you need to know about buying your first pickup truck. 
New or Pre-Owned?
In any car-buying decision, one of the first things you may consider is whether to buy a new vehicle, or choose one that's pre-owned. This mainly comes down to budget, with pre-owned trucks often being cheaper than the new trucks. If you're a new driver just starting out, a pre-owned truck could be the perfect choice as you become a more confident driver! You may also choose to opt for a new truck if you want to ensure that it has more modern features like an infotainment system, or a more efficient engine. Whichever path you choose to take, we stock a wide variety of both new and pre-owned vehicles for you to peruse!
How Much Power Are You After?
One of the main benefits of buying a pickup truck is all the power and capability that it can provide. Trucks are great for tackling tough jobs like construction or other physically demanding work. Many truck manufacturers, like Ram, for example, will break up their models into categories like light-duty and heavy-duty, which indicate how much they can take on. The light-duty trucks, as the name suggests, are better equipped for more standard hauling and towing that you might need in day-to-day life. Don't let the name fool you, they're still plenty strong, but for the more extreme demands, consider opting for a heavy-duty model.
What About Capability?
When it comes to pickup trucks, hauling and towing is certainly the star of the show. However, there are many models on the market that offer legitimate off-road capability as well! Some truck makes have specialized off-road models, like the Ram 1500's Rebel or TRX trims, while others are better suited for other needs. Another example is the Jeep Gladiator, a light-duty truck that's great for exploring the outdoors, with specialized trim levels for navigating desert and mountain terrain. It's worthwhile to take a deep dive into whatever truck make you're considering to see all that they have to offer in terms of capability!
How's The Passenger Space?
The trade-off with certain truck models is that while they excel in terms of power and performance, they may be lacking in terms of passenger space or comfort. If this is a vehicle you're going to be driving every day, it's important to know that the interior is accommodating, and makes you excited to drive. Luckily, both Jeep and Ram truck models have highly-rated interiors that are both comfortable and stylish! The Jeep Gladiator mirrors the same design as the beloved Jeep Wrangler, and the Ram 1500 is one of the most awarded trucks on the market, with a high-tech and luxurious interior. These options also offer a five-seat layout for traveling with passengers, which is important to consider if you plan to drive with friends and family.
Schedule A Test-Drive with Dave Smith Motors!
Once you've done all your necessary research, the best way to choose the right truck for you is to experience them for yourself! We invite you to come visit us at our showroom here in Kellogg, Idaho to take a tour of our new and used truck inventory. You can schedule a test-drive with a member of our team, and they can even accompany you for the ride so that you can get the full picture of what each truck has to offer. For more resources, make sure to check out our online Research Center, or simply give us a call and we're happy to help answer any questions. From all of us here at Dave Smith, we look forward to working with you soon!