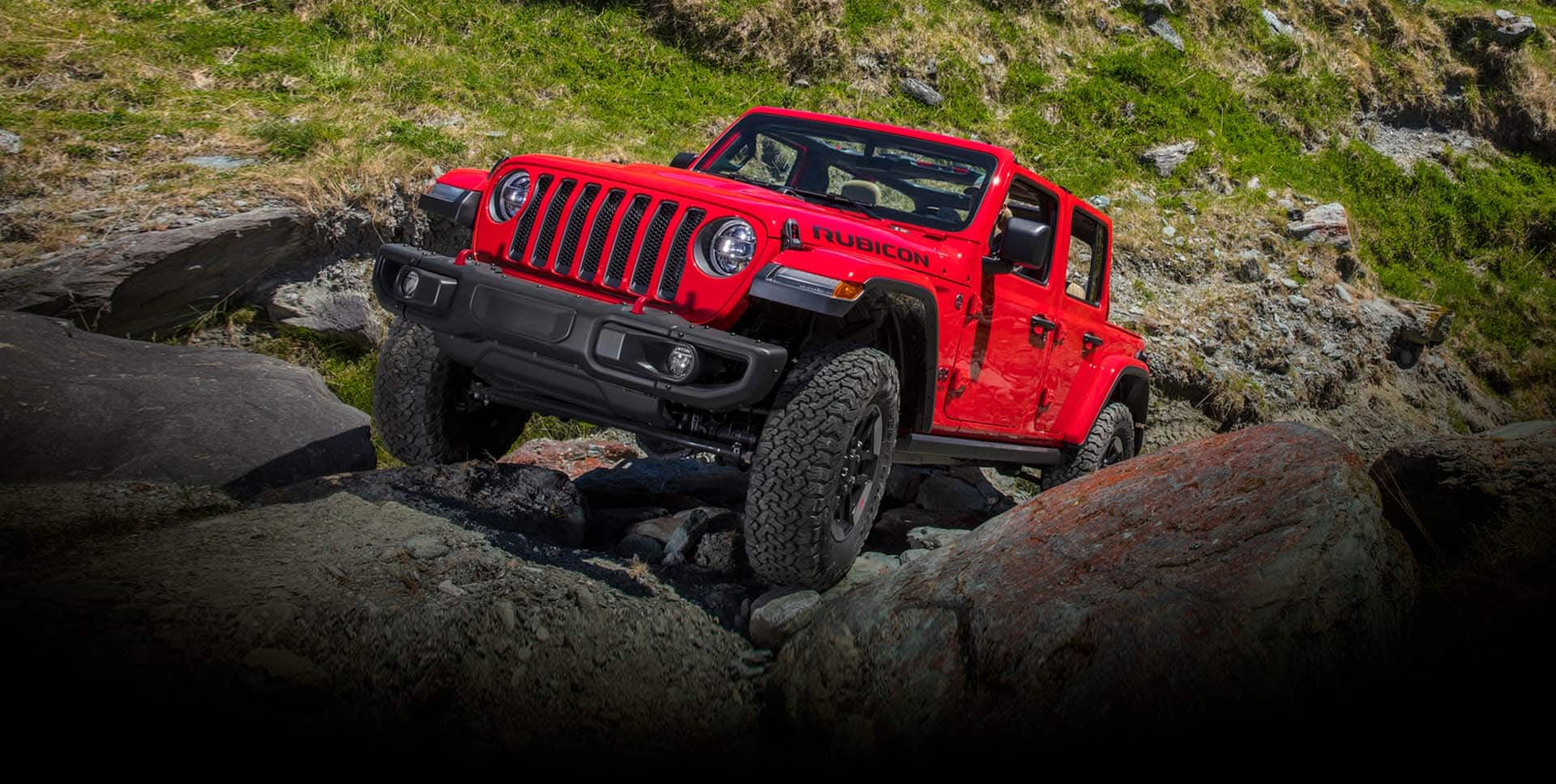 Tips for First Time Off-Road Drivers
Learn all about it here!
Jeep is known for providing some of the most off-road capable vehicles in the world. From developing weapons carriers for the military during World War II to overcoming the Rubicon Trail, Jeep has spent 80 years never settling for good enough, making them the preferred vehicle for off-roaders. So if you're interested in getting your Jeep off-roading adventures, but you're not sure how to start, Dave Smith Motors is here to help. Continue reading below to learn more!
Jeep 4x4 systems
Since off-roading requires a lot of traction, Jeep offers three kinds of 4x4 systems to suit off-roaders' needs: part-time 4x4, full-time 4x4, and on-demand 4x4. Part-time 4x4 operates in two-wheel drive and allows drivers to shift into four-wheel drive when the terrain requires it. Conversely, full-time 4x4 systems work by driving all four wheels simultaneously to provide optimal traction on all road surfaces. On-demand 4x4 acts similarly to part-time. However, the system can detect wheel slip with a network of sensors. When a loss of traction occurs, the system will engage all four wheels to counteract the slip.
Prepare your Jeep for off-roading
Before setting out on your first off-road adventure, you must give your vehicle a thorough inspection to ensure that it will keep you safe on the trails. When checking it over, it's essential to check that your battery is securely fastened. While looking under the hood, you should also ensure that all the hoses and lines are free of cracks and make sure the fluids are topped off, including the oil. You should also make sure to start your adventure with a full tank of gas. Experienced off-roaders will often tell you to fill an extra gas can just in case. If you want to make sure that these checks are completed correctly and that your vehicle's services are up to date, bring your Jeep to the service center here at Dave Smith Motors to get it thoroughly inspected so you can hit the trails safely!
Respect the land
Outdoor enthusiasts, from hikers and skiers to bikers and off-roaders, all have one thing in common; they care about the land they use and are protective of it. That's why there are a few ways to respect the trails. For outdoor enthusiasts, a general rule of thumb is to leave the land the same if not better than you find it. This means that you should not leave trash on the trail, and if you see waste left behind by others, pick it up to dispose of. Also, pay close attention to trail signs and obey them properly, as they are there for a reason. For example, some signs will tell you where off-road vehicles are allowed and where they aren't. Lastly, using your best judgment will help keep you and the trail safe. If you see a path that looks fragile or too difficult for your skill level, seek an alternate route.
Start your off-road journey at Dave Smith Motors
If you're interested in starting your off-roading adventures, getting a 4x4 Jeep is the perfect place to start. Here at Dave Smith Motors, you can find a wide selection of highly capable Jeep models from the Grand Cherokee Trailhawk to the mighty Wrangler Rubicon and Gladiator Mojave. In addition, if you need service for your Jeep to get it ready for the trails, the experienced technicians in our service center are here to help. So whatever you need to prepare for your first off-road adventure, Dave Smith Motors is here to help!