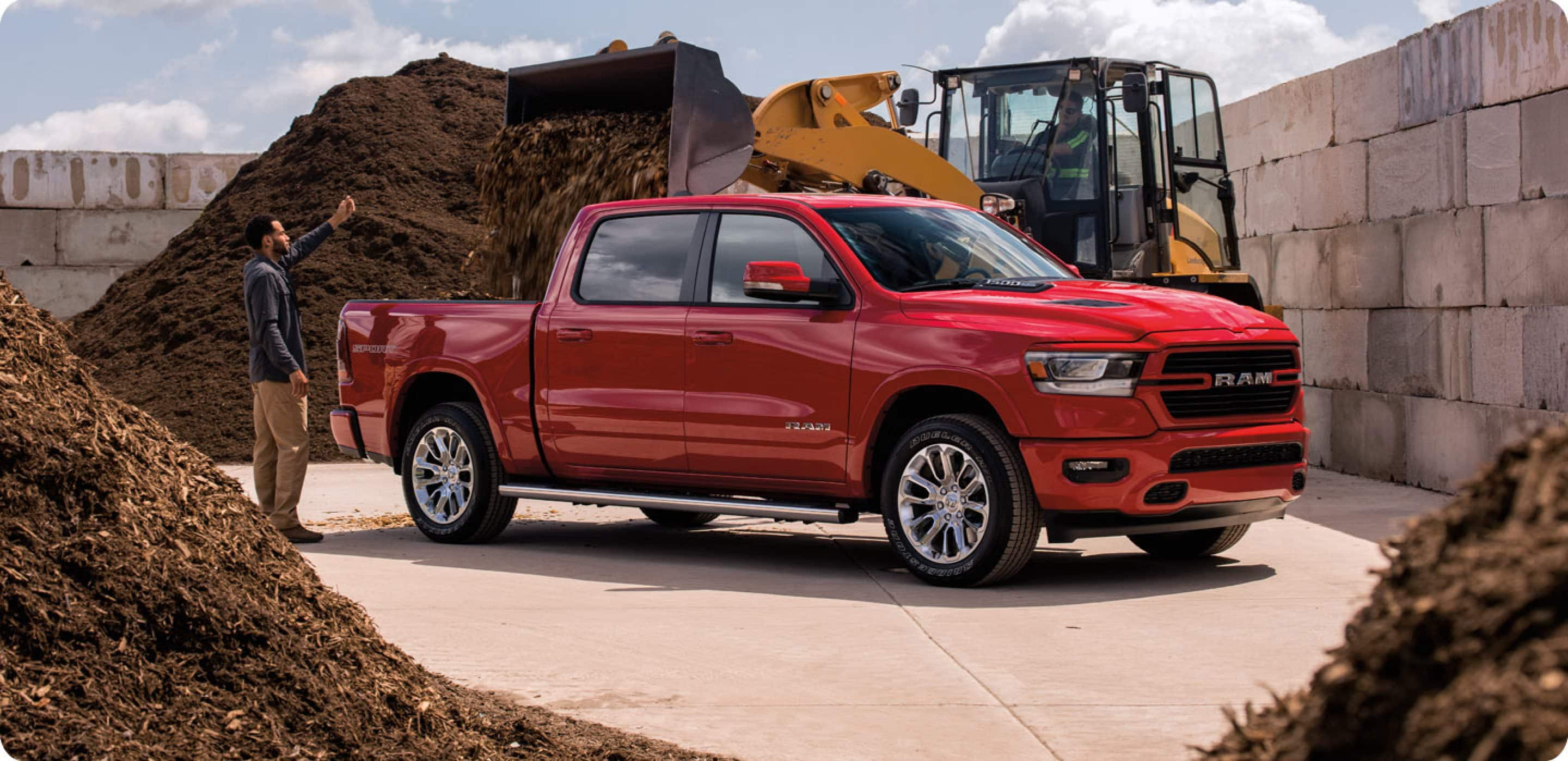 Tips for Maintaining the Resale Value of your Truck
Check out out Entire Truck Inventory here at Dave Smith Motors
Every year, your truck will decline in value. Typically there is nothing that you can do, but there are a few steps you can take when you first purchase your truck that will allow you to get more money when it comes time to sell your pickup. Below we have come up with a few tips that you can use to help maintain your trucks resale value and keep in mind that our team here at Dave Smith Motors is more than happy to buy back your truck, and you can put the money that you receive back towards any of the vehicles on our lot. So now, without further ado, here are some of the tips we came up with!
Choose a Truck with Historically High Resale Value
While it's true that all trucks will lose their resale value, not all of them will decline at the same rate. Many pickups, trucks, and brands out there have outstanding resale value, while others will seemingly lose their value as soon as you drive it off the lot. Do careful research of all the different models, auto brands, and body types that retain the value the best over five to seven years. More often than not, trucks will depreciate slower than electric cars and sports cars, but you still want to make sure that you're getting the right one.
Look for Trucks with Transferable Warranties
Truck buyers will want any perk that they can get their hands on when they decide to buy used. If you choose a truck brand that has a transferable factory warranty, you're going to find an easier time finding a buyer when it comes time to sell it. In addition, while there are other vehicles such as electric vehicles and hybrid vehicles that don't have a great resale value, you don't have that problem with a truck, so you're going to want to make sure that you get a pickup with the best fuel-efficiency you can. Ram trucks have a mild-hybrid system known as the eTorque that will assist you with your fuel economy.
Buy Used or Leased
Buying a new truck will already have lost a good portion of its value after only three years. If you decide to buy your truck pre-owned, the original owner would have carried the brunt of the depreciation already. When you lease a new truck, the deprecated value will already be calculated into the lease price. If you find that the buyout price of the lease is less than the estimated resale value, you could then score a great deal by leasing and then purchasing.
Drive Safe
Even if you are only involved in one major accident or collision can seriously reduce the resale value of your truck, as the related repair costs can seriously reduce the resale value of your truck. In addition, crashes are often recorded in your VIN by your insurance company, which will then show up on the vehicle history report. Not getting into a collision will also allow you to keep your truck longer, which is highly advisable. Depreciation only affects you when you sell your truck, and because those percentages go down each year, you won't have to worry about it much if you plan on keeping it for a while. Try to drive your truck for at least seven years, which is when it will lose much of its initial value, but the depreciation rate will slow considerably.
Don't Drive as Much
With every mile that you drive and put on your odometer, the risk of your truck failing increases. Drive your truck only when it's necessary. If you are planning a lengthy road trip, it might be in your best interest to get a rental car instead. All of the steps you take to reduce your mileage will reduce your mileage can minimize the depreciation over the long haul. In addition, you're going to want to make sure that you clean your truck regularly, including handwashing your truck between seasons, applying wax, giving the floor mats a good scrubbing, and preventing stains. Even parking in your garage will increase the resale value.
Sell your Truck at Dave Smith Motors
Here at Dave Smith Motors, we are more than happy to buy back your truck! Head down to our dealership today and speak with one of our knowledgeable sales team members. We will be sure to give you an excellent price for your truck, and you can even apply the money that you receive toward a new vehicle. If you are looking for a new vehicle, be sure to view our entire lot, which you can also view
here on our website.
Be sure to test drive any of the vehicles on our lot, and we can even accompany you on the test drive to get used to all the features. We cant wait to put you in the vehicle of your dreams here at Dave Smith Motors.