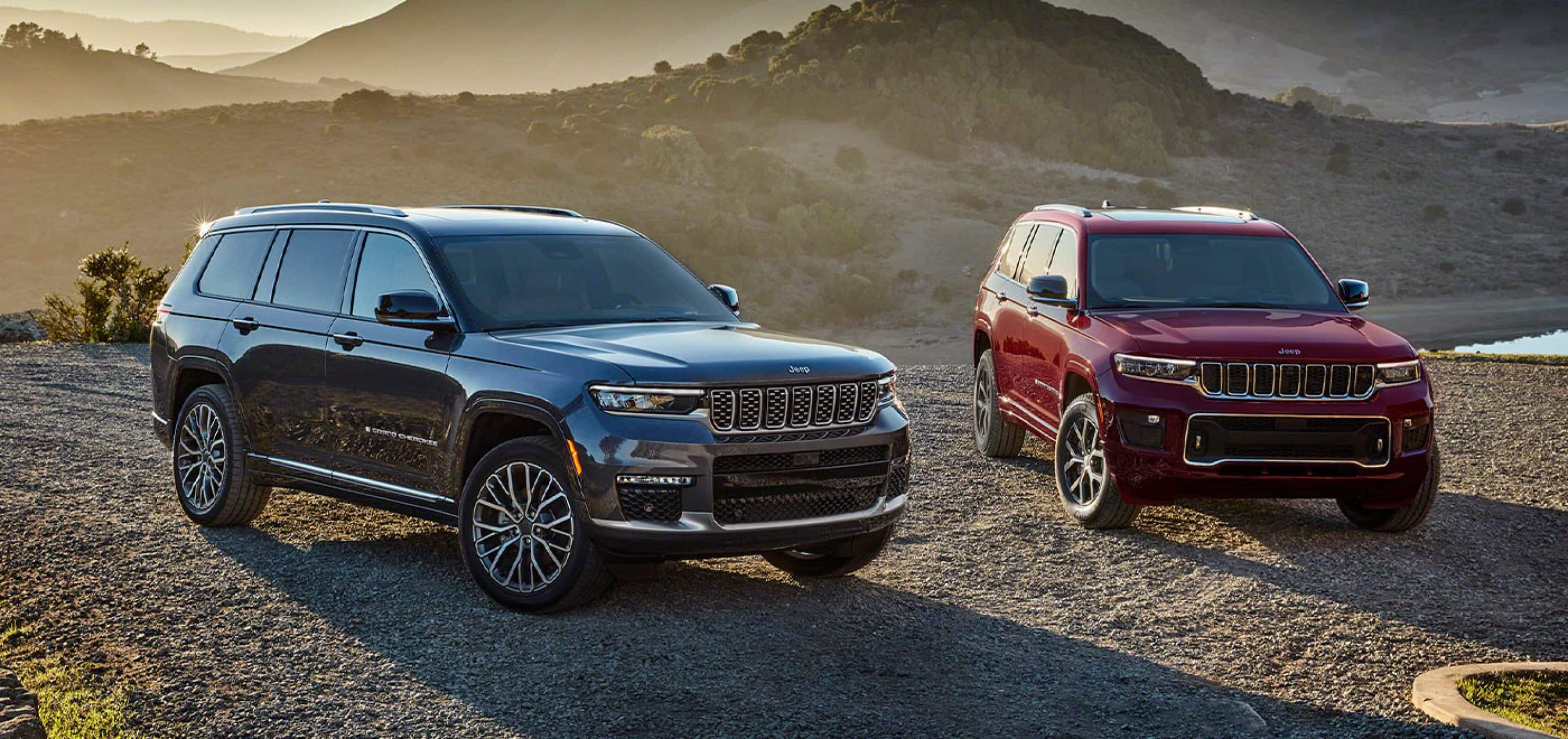 Top Jeep Grand Cherokee L Accessories
Get a new Grand Cherokee L at Dave Smith Motors
The Jeep Grand Cherokee L has finally arrived, and it's one impressive SUV! Not only does it bring you the power with your choice of either a V6 or a V8 engine, but you also get top-notch features such as the highly innovative wireless Apple CarPlay and Android Auto. Thanks to the three rows the Grand Cherokee L has, there is plenty of space for you and your family. On the outside, the Grand Cherokee L looks menacing but gorgeous, giving it the perfect balance. On top of all the features that the Grand Cherokee L can offer you, there are plenty of Mopar accessories that you can get so you can customize it to your liking. Below we have provided you with some of our favorites.
Electronics
The Grand Cherokee L provides you with some of the best technology anywhere on the market, but there are a few improvements that you can make thanks to your friends at Mopar. We love the rear-seat entertainment system that you can add with a roof-mounted DVD player and a 10-inch display screen. This entire system is mounted with a Seal Grey bezel, a mounting bracket with hardware, and a Bluetooth remote. You also have the option of fantastic Bluetooth headphones that have a charging cable and a storage case. These Bluetooth headphones come in crystal clear and provide you with theatre-quality sound.
Roof-Mounted DVD Player
Bluetooth Headphones
10-Inch Display Screen
Seal Grey Bezel
Bluetooth Remote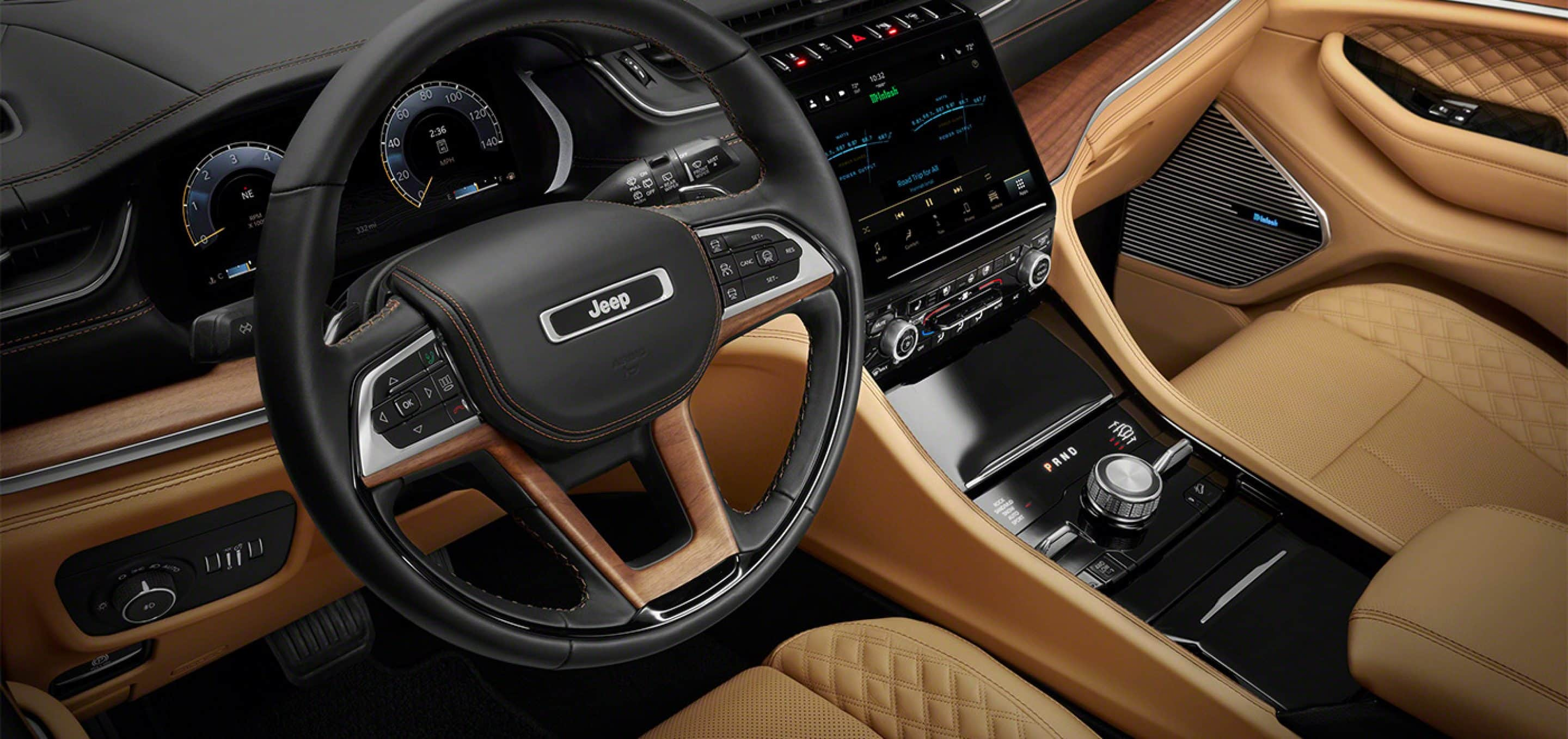 Cargo Management
While the Grand Cherokee L already can haul around a ton of material, there are a few things you can add to carry some of the smaller stuff. Mopar gives the option of a cargo bag which provides you with the perfect place to store all of the small items that you need to take with you on that vacation. Are you looking to haul things around on the roof of the SUV? Then you have plenty of available options, including a cargo net, a wintersport carrier for your skis or snowboard, a bike rack for your mountain bike, and a cargo carrier. There is even an available carpet so that all of your stuff stays nice and secure.
Cargo Net
Wintersport Carrier
Bicycle Rack
Cargo Carrier
Carper Cargo Mat
Cargo Bag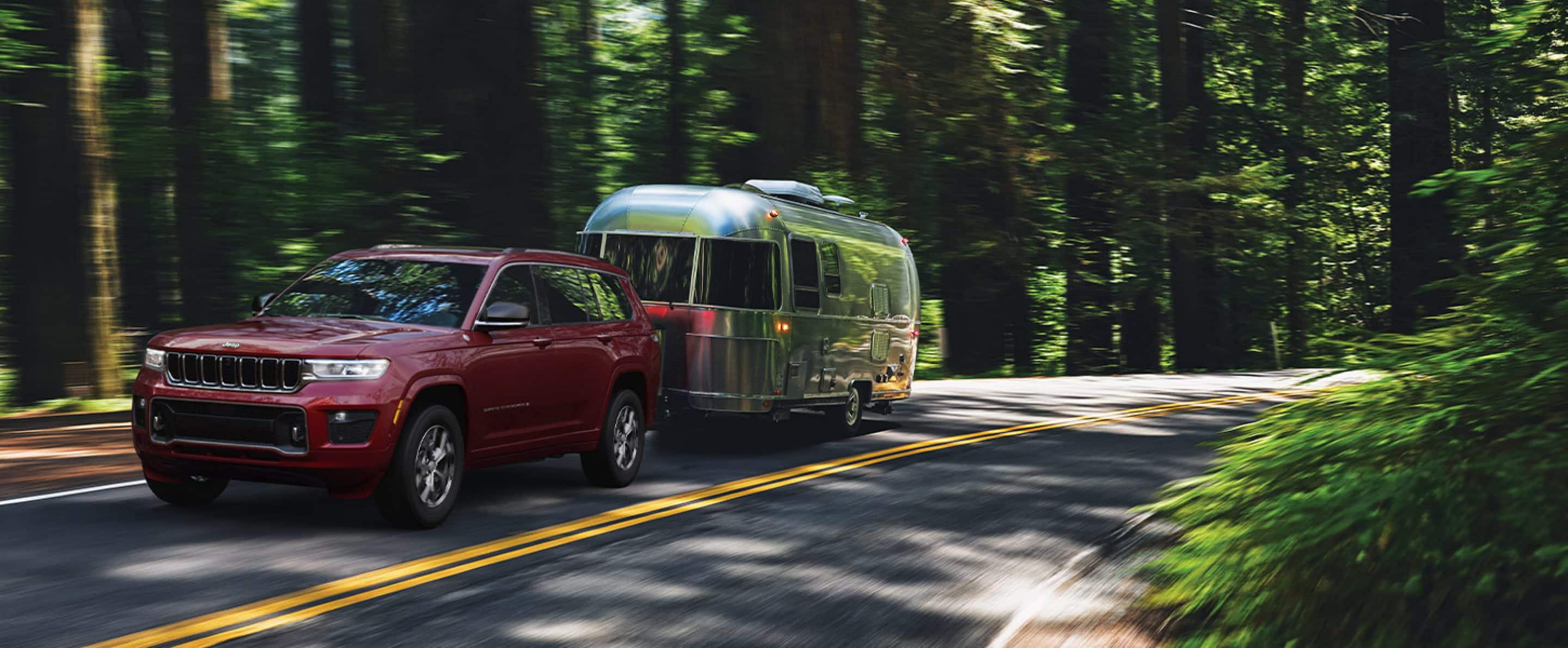 Interior/Exterior Accessories
While both the inside and the outside of the Grand Cherokee L are nice to look at, Mopar has provided you with a few accessories so that you customize both to your liking. There is an available license plate frame that will protect your license plate whole and keep it safe and secure. You can get in and out of your Grand Cherokee L easier, thanks to the integrated side steps. Also available are splash guards that will help protect your vehicle's undercarriage when you splash into puddles left there by the rain. When you switch to the inside, you can protect your pedals from the dirt and grime with the pedal covers and protect the floor from the same elements with all-weather floor mats. There are so many possibilities available for your Grand Cherokee L!
Roadside Emergency Kit
Side Window Air Deflectors
All-Weather Floormats
Integrated Side Steps
Paint Protection Film
Molded Splash Guards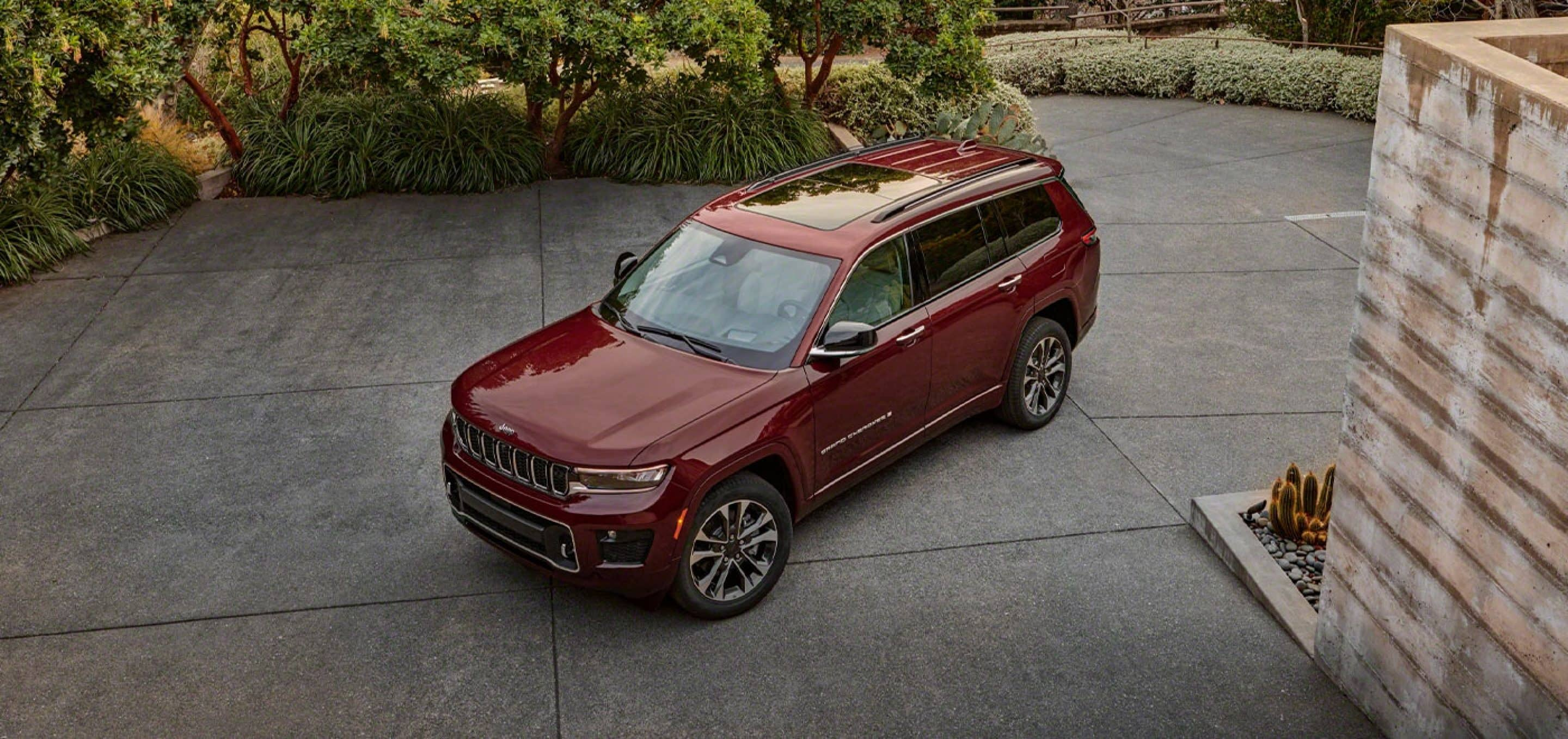 Additional Items
Don't go away; there's more! There is a lot more that Mopar can offer you that can make driving your Grand Cherokee L even better. First, you have the option of a master shield that will help prevent the Grand Cherokee L from rusting. Make towing eave easier with several hitch components such as a hitch receiver, hitch ball, and ball mount adapter. Finally, there is a tire valve steam cap made of plastic and has o-ring steel that is sure to add a little extra style to the Grand Cherokee L!
Valve Steam Cap
Ball Mount Adapter
Hitch Ball
Hitch Receiver
Master Shield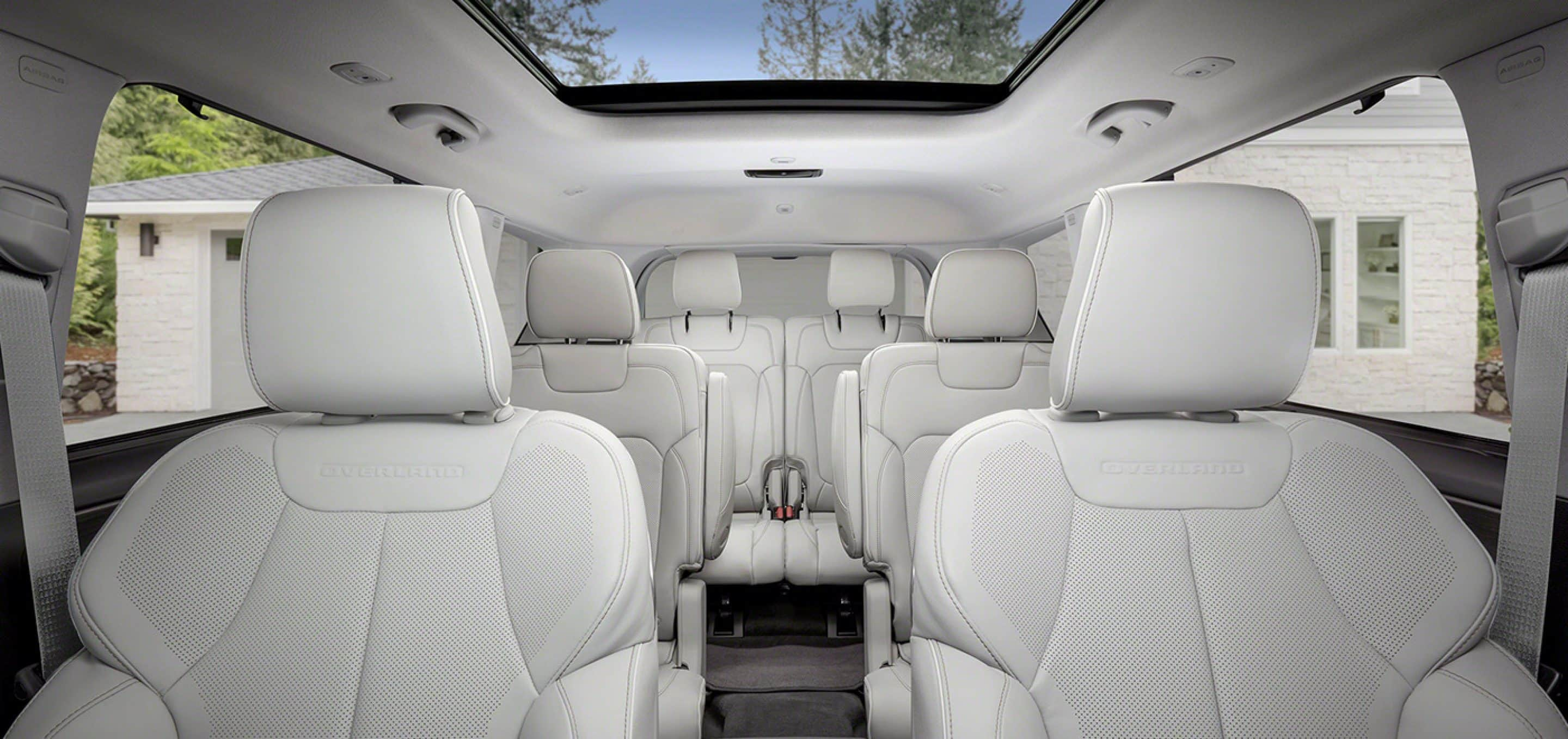 Get your Grand Cherokee L Accessories at Dave Smith Motors
Have any of these accessories caught your eye? Then we suggest heading down to Dave Smith Motors and checking out our parts department, where we have a ton of available accessories that you are sure to love. You can also view our entire parts section here on our website and even order new ones. Are you in the market for a new Grand Cherokee L? We can help you out there are well! There are plenty of Grand Cherokee L's in stock for you to see and test drive. If you find a trim you like, be sure to visit our finance department, where we will help you get a deal that suits your budget. You can even view our entire Grand Cherokee L inventory here on our website!