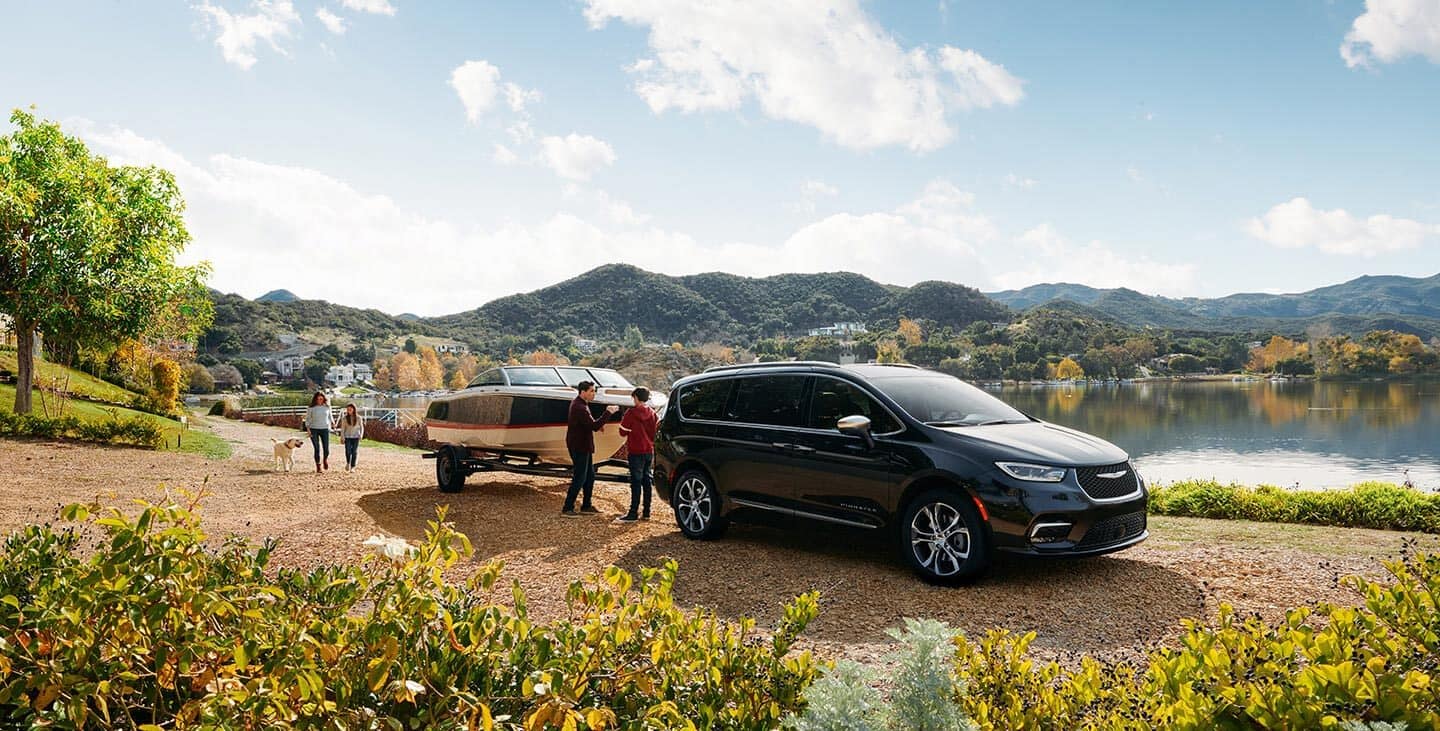 Top Summer Road Trips in Idaho
Create a Road Trip to Remember!
When the temperature starts to warm up and the skies are clear, it's only natural that you'll want to get outside and make the most of your day! Here in northern Idaho, there are countless natural wonders and outdoor activities to explore right in your own backyard. From hiking mountains and trails, to exploring the numerous lakes and rivers in the Kellogg area, the opportunities for summer fun in Idaho are endless. Today, we'll be highlighting just a few of the destinations you may want to visit on a summer road trip! You can even map out multiple sites along your route to plan the multi-day trip of a lifetime. Enjoy spending your summer with friends and family at these breathtaking destinations here in northern Idaho!
Hayden Lake
We'll start with a great way to cool off during a hot summer day - swimming! Idaho is home to beautiful lakes and rivers, including the famous Hayden Lake in Hayden, Idaho. With about 40 miles of coastline surrounded by a scenic view of the mountains, this highland lake has multiple boat launches, plenty of room for boating, fishing, and swimming, and even provides a few sandy beach areas to stretch out and soak up the sun! For longer trips, you can plan to stay overnight at the Sportsman's Park campground located on the shore. 
Trail of the Coeur d'Alenes
If you're looking for a way to stretch your legs after a car ride, what better way than to get out and explore the trails of Coeur d'Alene, Idaho? The Trail of the Coeur d'Alenes provides over 72 miles of paved pathway perfect for biking across the Idaho countryside. Following the whole trail will bring you from the border of Montana all the way to Washington, with plenty of opportunities to stop along the way and enjoy the Silver Valley, and Lake Coeur d'Alene. It also crosses over Chatcolet Bridge, a sight to see in and of itself!
Pinehurst Golf Course
Golfing fans will be happy to hear that northern Idaho has a wide variety of different golf courses and clubs to choose from! One of the most well-known is the Pinehurst Golf Course, near the towns of Kellogg and Wallace. This course has the longest golf season in the Silver Valley region, giving you more flexibility on your visit! Pinehurst provides a 9-hole course with a first-come, first-served policy, dedicated practice space, and a fully-stocked clubhouse. Stop by for a quick game, or make a day of it!
Silverwood Theme Park
If you're looking for a true thrill, pick a sunny summer day and bring the whole family to Silverwood Theme Park. Located in Athol, Idaho, Silverwood Theme Park is home to over 70 different attractions, earning it the title of the Pacific Northwest's largest amusement park! It has plenty of rides and rollercoasters, an on-site water park, and even a campground. Silverwood is open from May through September, so you can really make the most of the warmer months. If you can't make it during the summer, consider coming back in the fall when the park is transformed into Scarywood, the Halloween-themed experience! 
Plan Your Road Trip With Dave Smith CDJR!
This is just a small sampling of all the wonderful things to do here in northern Idaho. Part of what makes this region so special is the availability of both outdoor and indoor activities. Whether you're looking for a way to beat the heat, or simply want to get in touch with nature, there are many destinations to enjoy, just a short drive away! Next time you're trying to plan a family trip, skip the airport and instead pack up your SUV or minivan for a road trip that everyone will fondly remember. Bring your vehicle to our service center for a quick tune-up before you hit the road! Or, if you're in the market for your next family vehicle, be sure to check out our inventory here at Dave Smith for top-of-the-line options like the Chrysler Pacifica, or Jeep Grand Cherokee L. No matter how many passengers you wish to travel with, we have a vehicle that the whole family will love. Get in touch with us today at Dave Smith Chrysler Dodge Jeep Ram!