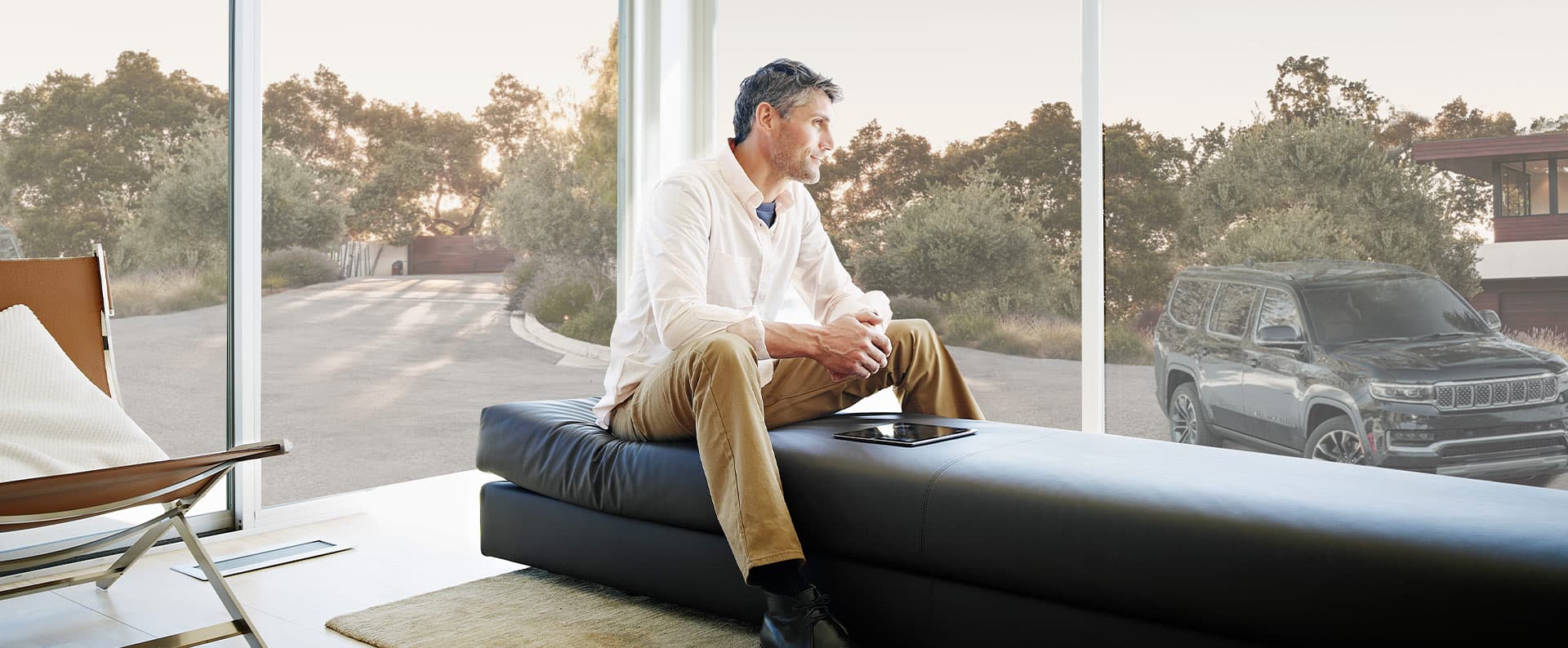 Wagoneer Client Services at Dave Smith
The Wagoneer and Grand Wagoneer are truly exceptional vehicles, and as owners, you deserve exceptional benefits. So may we please introduce the Wagoneer Client Experience. This plan is a collection of dedicated customer care initiatives to help make your journey special. We invite you to discover what it means to own the All-New Wagoneer and Grand Wagoneer.

How do dealerships become Wagoneer Certified?
Wagoneer Certified plan was founded on 10 promises that support you and your vehicle in many different ways. For a dealership to become certified, they must adhere to a unique set of criteria to ensure you receive high levels of customer service. Wagoneer Certified dealers are set to deliver on every single promise with personalized assistance and communication.
How do dealerships become Wagoneer Certified?
Is the Wagoneer Client Services a maintenance plan?
As an owner of the all-new Wagoneer or Grand Wagoneer, you gain dedicated and uninterrupted customer service. The Wagoneer Client Services provides 24/7 service and assistance for vehicle maintenance. Along with access to 24/7 roadside assistance for extra security and peace of mind while you travel. Don't forget to take advantage of worry-free maintenance with free oil changes and tire rotations. Plus, trip interruption coverage with up to $1,000 per occurrence and first-day rental coverage.

Complete Remote Offerings
Shopping for a Wagoneer or Grand Wagoneer allows you to select the right vehicle for delivery, service, and maintenance. Advanced technology lets you control every aspect of ownership wherever you are.  You can even receive valuable information about your vehicle's health without visiting the dealership with access to convenient mobile, online, and in-vehicle service scheduling and communication-schedule service pick-up and delivery without uninterrupted your day.
What is the proactive approach for the Wagoneer Client Services?
At Wagoneer Certified Dealers, buyers can remotely schedule pickup and delivery to your door when servicing your vehicle, eliminating the need to visit the dealership in person. You can use your tablet, smartphone, or in-vehicle technology to schedule service appointments or connect with a Wagoneer Ambassador. You will have your SUV pick up your vehicle and drop off an appropriate loaner vehicle so you can get on with your day. Plus, your vehicle is delivered to your door with restored personal vehicle settings. Experience a proactive service approach as your vehicle health is monitored and updates are provided remotely.

Dave Smith Motors is a Certified Wagoneer dealer
If you would like to learn more about the outstanding benefits of the Wagoneer Client Services, then come over to Dave Smith Motors. Were it is our mission to provide exceptional car care and customer service with a smile. We have been doing business this way since we opened our doors in 1931. So stop in today and experience a new way of car shopping.