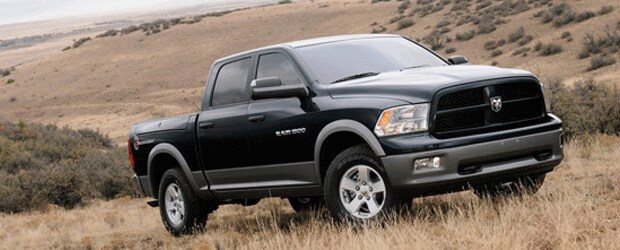 Are you looking for a new truck? Dave Smith Motors is the World's Largest
Ram Truck dealer and has been since 1996. WE KNOW TRUCKS!

Not only are we the World's Largest Ram Truck Dealer, but we sell more GMC
and Chevy Trucks than any other Dealer in the Northwest.

Whatever kind of truck you are looking for WE HAVE IT---Trucks ARE our
specialty. We sell more trucks than any other type of vehicle.

The owner Ken Smith, is so into COOL trucks he invented his own model of
trucks. Ken created the SLING SHOT edition for our trucks and Jeeps. Dave
Smith has the ability to customize any truck you buy to fit your needs.

We can do simple things like install a canopy and a hitch, or make it the
coolest, baddest looking truck out there with EVERY accessory you can think
of.

WE KNOW TRUCKS at Dave Smith. Call 1-800-635-8000 and let us help you find your perfect pickup truck today.